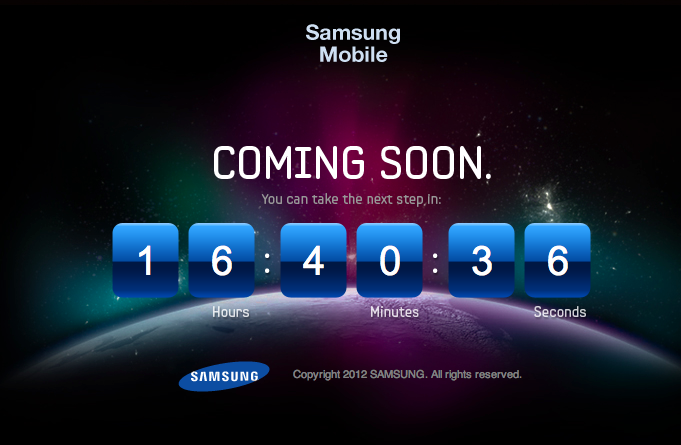 Whoa Samsung, you nasty little tease. Samsung's official Mobile Twitter has caused a bit of commotion this afternoon with a hidden anagram tweet leading us to "The Next Galaxy." The tweet simply read: "Destination: tgeltaayehxnx." Let's do a quick re-ordering of those letters and we come up with "The Next Galaxy." Add in a www. to the beginning and a .com to the end and you get a website with the above countdown.
The countdown ends at approximately 7AM EDT tomorrow morning. Will we find another teaser, a treasure hunt, another tweet or something else? One way or another, it looks like Samsung is starting the marketing campaign a full two weeks ahead of the official unveiling of the Galaxy S III on May 3rd in London.
One thing is certain, come tomorrow morning, I know we'll be watching this site.
@samsungmobile, tgeltaayehxnx.com