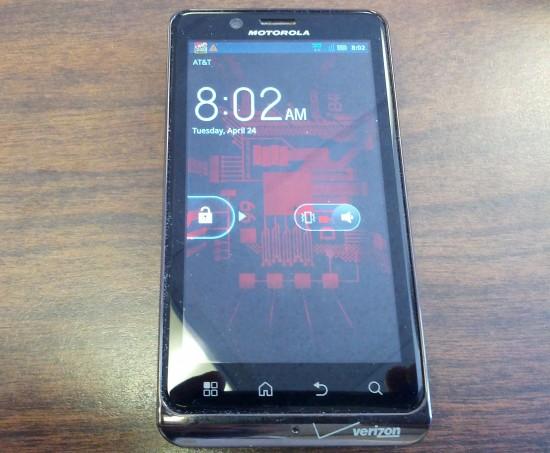 This story personifies why Android is an awesome platform as it allows for hacking, tweaking, rooting, and tinkering as the folks at XDA make a very cool discovery. As it turns out, the Motorola DROID BIONIC running on Verizon Wireless actually supports global GSM bands for use on both AT&T and T-Mobile networks. At first, the idea was dismissed, but after working deeper and deeper into the phone's hardware, it was discovered that the MDM6600 radio works on AT&T's HSPA network and T-Mobile's EDGE network.
Famed Android hacker P3Droid posted some images for proof of concept on his Twitter account earlier this morning, showing the DROID BIONIC up and running on AT&T after some software changes.
Other Motorola and Verizon devices, like the DROID RAZR and DROID 4 also work as well. While this hack is likely to never receive Verizon's blessing, it would allow for Verizon's network to expand its lineup of global devices, especially if you're a fan of XDA, rooting and hacking. Development is progressing nicely although Motorola's locked bootloaders are said to be putting up speed bumps as work continues.
It's all pretty awesome and while running a phone on T-Mobile's EDGE network isn't ideal, it's fun to recognize that it would work if you wanted to. Also, you'd want to be surround by Wi-Fi 90% of the time. Still, this is why Android is Android.