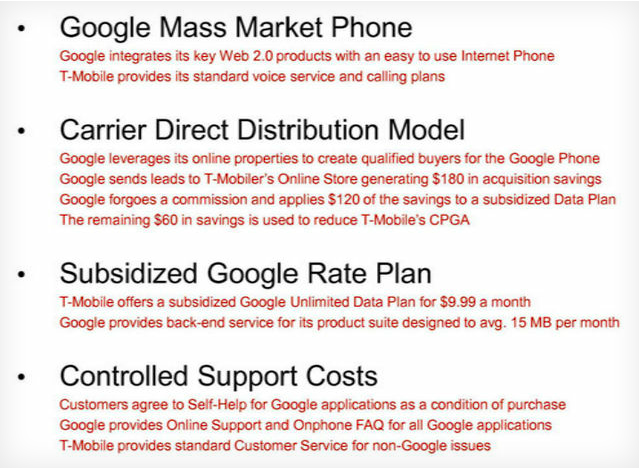 As the Oracle v. Google trial continues today over patents, documents shown during the trial hinted that Google mentioned to T-Mobile back in 2006 that it wanted to subsidize Android data plans for $9.99. By Google's math, customers would pay just $9.99 a month for unlimited data — to help subsidize the reduced cost, the company would forgo commissions it would earn from T-Mobile for referring Android buyers to its online store. Google believed that its own services, Gmail, search, and so on would consume about 15MB a month, a figure that would likely never hold up to todays data usage patterns.
As the first Android phone released with the T-Mobile G1, the data plans ultimately landed at $25 and $35 dollars leaving Google's vision to be forever in the rear view mirror.
Oh, what could have been.