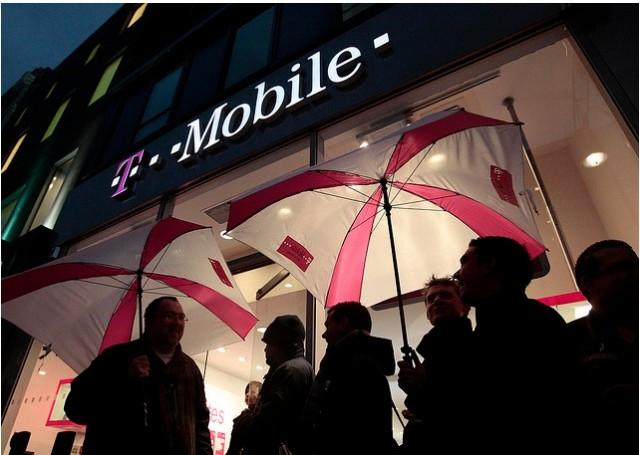 News that T-Mobile announced the closing of seven separate call centers around the country has sent shockwaves through the Magenta community. As the cloud of AT&T has finally started to pass, once again employees are gripped by fear over job security. While there is an argument to be made that these cuts were necessary for the overall health and longevity of the company, that doesn't make the news any easier to hear. So, rather than talk on my own, I think it's right to let T-Mobile employees, some affected by the call centers closing and some that aren't, talk about how they feel today:
Note: These comments represent a small part of what I've received via email and I've chosen them at random.
— Practicing C.E.O. is what you've asked of us in all of our decisions. Customer, Employee, Owner. The balance is what's important. However, all across the nation, 7 of your call centers and over 3000 jobs are being lost. With no clear agenda other than saving money and not giving the company the time to rebound from the AT&T merger announcement you sit back and think you are doing right by the Owner… there's two letters missing there. Customers won't see much of a difference – except for hold times – lack of morale – and fear from the remaining call centers about their futures. Employees, 3000 of them, now are no longer champions for your wireless cause.

–Since news broke of the AT&T merger, that we now know will not happen, our customer care service seems to have slipped. I believe it was a moral thing. Associates became discouraged, thus began to stop showing that "positive, stay scrappy" attitude. Customers who need to call care were waiting longer than ever just to speak to an actual person. Now that we are "downsizing", I fear our Customer Care division will take another hit. Nobody likes knowing that they can be next. The closing of the centers don't seem to be based off of a performance metric, so who's next? I fear moral will decrease again, and we'll see more and more people jumping ship. As a retail rep, my job calls on me to call into Customer Care sometimes. For the next three months, I could be on the phone with people who know they are losing their job. Will I get the same "can do attitude"? Will customers get a fair and balanced conversation when dealing with a Customer Care rep on the phone? These questions will be answered in the coming months. I don't expect another JD award anytime soon. Its sad. I don't want to see Magenta fail, but it may be inevitable.

–I was honestly shocked and speechless! It was my day off and i got the text and then phone call i had to sit down i was shaking! I put 6 years of my life there and now its over! We were all worried about AT&T closing us and our own company pulls the rug out from underneath us!

–All and all, I would say I am still in shock. To have such a range of emotions in only a short window is exhausting. We went from the uncertainty of the acquisition, to the jubilation of knowing we would remain T-Mobile, to only have our hearts pained again with this news. When you have a family to feed, it becomes all too real to be in this situation. I know that companies have to stay flexible, its an "adapt or die" marketplace, and I place no fault at anyone's doorstep. War creates casualties, and all losses are difficult ones. I know I can speak for my co-workers who share in this dark day when I say we will persevere and become better for it, but for today, we are simply speechless.

–These reps were on the phones, doing there jobs when this e-mail bomb dropped. My friend (from a closing center) told me there were riots of yelling, crying, and disappointment. T-Mobile should realize people build our lives around this job, we love what we do, and the news should have been dropped a little lighter. My friend is a single mother of 2 who just purchased her 1st home about 3 months ago. The bottom line is jobs will be lost, not everyone can transfer, what about those people.

–I work at lenexa call center and am very heart broken at this decision. This company was once the best company there ever was to work at. Even in last 2 years they have pushed for sales so much but we still had fun. Ya we might of complained but we really were like family. My coaches became my friends and honestly cared about us and that's unlike any other place I've ever worked. I will truly miss everyone of you and all I can say is let's make the best of the next 3 months together and make memories to treasure!!!

–I have worked at tmo for 6 1/2 years and my call center got spared. I am scared as hell though. I dont think we going to be there long but oh well they would be doing me a favor. I hate working there but pay is well. USA call centers are not the issue. I will tell you the issue is outsource care they always tell customers some outlandish info that I dont know how they got it. The issue with tmo is outsource cust care, terrible store reps that only care bout sales and not tech which i understand cuz thats how they make money so they need tech rep in every store that just deals with tech and has tier 3 resources and knowledge.

–I watched as the focus went from customer satisfaction to company growth, and while the two are not mutually exclusive, t-mobile was not very good at bringing the two together.  In their effort to make their employees more efficient to cut costs, it put such stress on the employee that the frustration inevitably came through on our calls.  Nobody wants to lose their job because a stat wasn't meeting company standards (for example, in technical care, "business standard" is 800 seconds for call length…so if you are on the call for more than 13 minutes, then it is not efficient enough for the company). To all of my fellow employees who are also facing this change, always know that when one door closes, another one opens.  And for the remaining employees who are indirectly effected by this, I hope that T-mobile understands how lucky they are to have you, and make strides to reduce the stress you have in your workday, and also work towards bringing back that world-class customer service that made T-mobile the great company it used to be.

–T-Mobile customer service went downhill in a hurry–but not because of the people. The most skilled carpenter would have a hard time building a cabinet without any tools. The other problem with great customer service is that it attracts the customers needing the most service which gets expensive as well.

–As a call center employee at one of the centers lucky enough to be staying open, I can say we all have heavy hearts for those given the horrible news today. It's scary to know that in a blink of an eye their world has been turned upside down. Good luck to all of you in the closing centers and maybe we'll see some of you up in the Pacific Northwest!

–I am one of those employees that will be gone after June 2012, I praise God for the memories and sincere T-Mobile values I was taught. They praised concern and honesty, I know many people won't believe it, but it's true. I thank them for all they did for my family and I in 3 years. I'm at peace.

–This is damning news my family just received today my girlfriend I work in one of the 7 call centers and just bought a house and had a child with in the past year and a half and now have no idea what the future brings I wish all my coworkers the best and the true friends I have made I'll miss you very much and hope you all land on your feet quickly.

–I was just laid off yesterday (not from T-Mobile), having gone through months of worry about it.  My heart goes out to each and every one of the affected employees. I've been a T-Mobile customer for 11 years, and I'll bet some of the affected employees have helped me out over the years.  Thank you – honestly, from a customer, not from some corporate platitude – for your hard work, and I wish you all the best for the future.