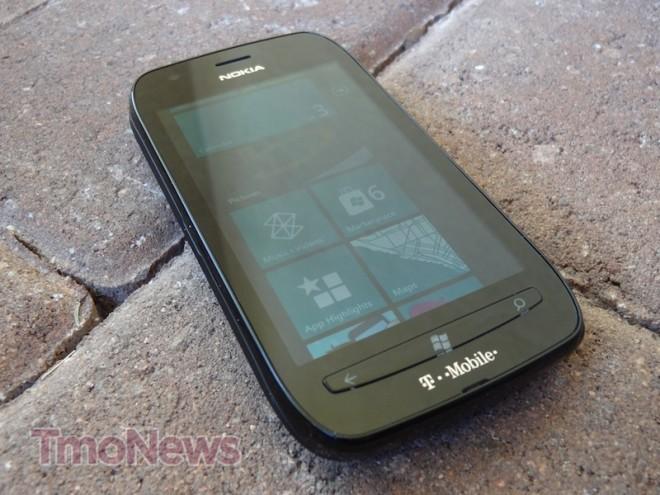 While Nokia still has a long long way to go before they can reach their earlier levels of success in the US, Lumia 710 sales on T-mobile is already providing numbers indicating Nokia is heading in the right direction. The Lumia 710, the first Lumia phone to launch in the US went on sale this past January for $49.99 and has been the highlight of a number of T-Mobile deals since launching.
The Lumia 710 is a strong competitor in T-Mobile's lineup when compared to cheaper Android models, especially given how Android-heavy T-Mobile's lineup is. Speaking to Roger Cheng at CNET, T-Mobile spokesmen Cara Walker said: "Since launch (the Lumia 710) has consistently been among the most popular phones in the T-Mobile lineup. We're very pleased with the product and the reception it's getting among our customers."
As reference, the Lumia 710 was one of the top five phones ordered on T-Mobile in February, behind the Samsung Galaxy S III and T-Mobile G2x. Amazon.com lists the Lumia 710 as one of the top three phones for T-Mobile, and Wirefly lists the Lumia 710 as one of their top five T-Mobile phones.
T-Mobile and Nokia both declined to give specific sales numbers to CNET, but the Amazon, Wirefly and T-Mobile.com numbers tell the story. Given the dominance of Android in the marketplace, especially in T-Mobile's lineup, a top 5 finish is particularly impressive for how little brand awareness Windows Phone truly has.
T-Mobile has promised a strong push for the device and we expect to see more sales that either highlight the Lumia directly or place it as one of the top billed devices on sale. Nokia has also put their marketing dollars behind the device and run their own campaign highlighting the Lumia 710 and partnership with T-Mobile.
The real question is, how will the Lumia 710 fare when AT&T launches the Lumia 900, the very first LTE Windows Phone device in the US?
Don't forget to check out our review of the Lumia 710!