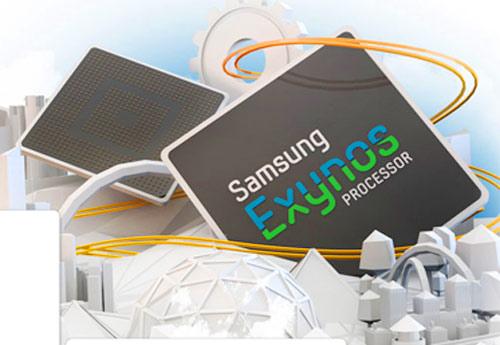 With a wild weekend of Galaxy S III rumors, we're happy to start Monday morning with something straight from a Samsung executive's mouth. An unnamed Samsung executive spoke to the Korea Times and stated that the Galaxy S III smartphone WILL feature its new quad-core Exynos processor. The Samsung Exynos 4412 chip features four processing cores, 32-nanometer quad-core design with ARM Cortex-A9 cores running at speeds up to 1.5GHz.
Perhaps you're asking "how will affect this performance?" Well, performance-wise, the 32-nanometer processor can offer up to 26% more performance then Samsung's current 45-nanometer line-up, with battery improvements by more than half as well. What we don't know is which GPU Samsung will use to match up with its quad-core chip.
The unnamed Samsung executive made comments to the Korea Times after Samsung revealed they were reducing their dependency on Qualcomm, with which it has a cross-licensing deal for its single-chip solutions until 2014:
"We don't think there will be big technology-related problems as we have already tested our telecommunications chips in some smartphones and tablets for consumers in North America. Also, Google's first reference mobile, the Galaxy Nexus, is using Samsung's telecom chips,'' said the executive.

Samsung has a stronger intent to lower its dependence on Qualcomm and our technicians believe that we have made significant progress in producing logic-based chips for high-end devices, combined logic and memory chips for graphic controllers and core communication chips for Internet-enabled consumer devices,'' he added.
Furthermore, the Samsung exec noted that the company hopes to strengthen their management of telecommunications chips hoping to see more revenue from smartphones and tablets. Samsung has said they will debut the Galaxy S III before the second half of the year.
I feel compelled to finish this post with a reminder that US-compatible smartphones don't always receive the same hardware as their overseas counterparts. While news of a quad-core Exynos processor is great for the GSIII, it remains to be seen if T-Mobile and other US-compatible versions will receive the Exynos 4412. We'll just have to continue waiting for Samsung to make an official announcement.