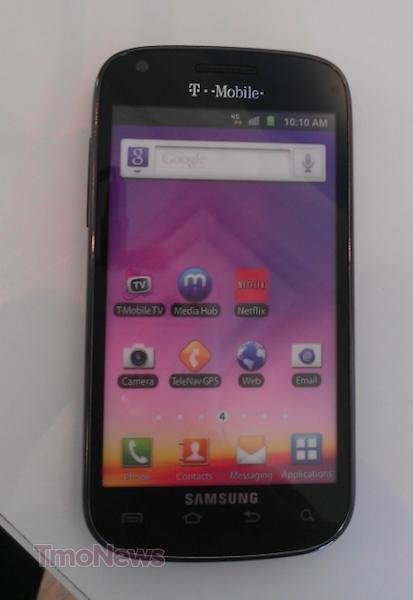 We're just under a week until the March 21st "select launch" and T-Mobile stores are already receiving their dummy units for display. Thanks to one of our super readers, we've got a look at the Galaxy S Blaze 4G dummy phone compared to other Galaxy S devices in T-Mobile's lineup. It's true we've already seen the Blaze 4G live and hands-on from Barcelona, this time we're getting a closer look at the size of the Blaze 4G against T-Mobile's other Galaxy smartphones. Check out the fully gallery below!
The Blaze 4G launches March 21st at select retail stores and is available Nationwide on March 28th for $149.99 after a $50 mail-in rebate.
Want to know more about the Blaze 4G?