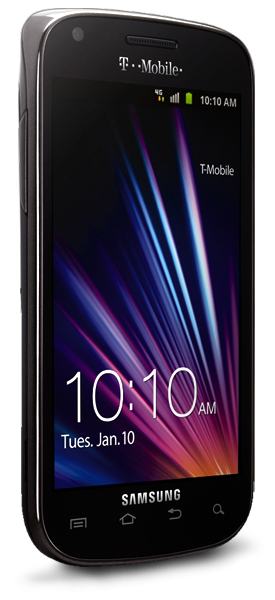 We've just been dropped a note via T-Mobile PR announcing Galaxy S Blaze 4G availability for March 21st at select retail stores. Nationwide availability via www.T-Mobile.com and all T-Mobile retail stores begins March 28th. No word on which stores will carry the device on March 21st — we'll update this post if we can get a complete list.
Exclusively from T-Mobile, the Galaxy S Blaze 4G is one of T-Mobile's fastest 4G smartphones. It offers a variety of features and applications to help keep consumers entertained and provides speedy access to the information they need when they need it. The Galaxy S Blaze 4G is expected to cost $149.99 after a $50 mail-in rebate card, with a two-year service agreement and qualifying Classic voice and data plan. For more information, visit http://galaxy-s.t-mobile.com/samsung-galaxy-blaze.
Check out some hands on images of the Galaxy S Blaze 4G.