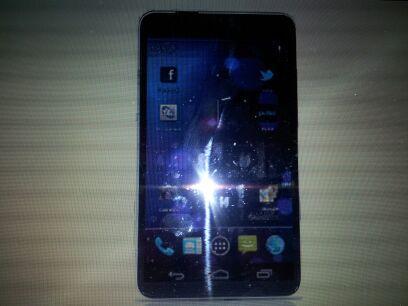 The Galaxy S III news train continues this weekend thanks to the folks at Reddit with yet another bit of supposed information on the Galaxy S III. Tucked away among the U Mad BRO meme collection was the above picture along with a short explanation for said image. According to the Reddit user who says they have a friend that "works" at Samsung, we've got a bit of information on Samsung's next flagship device. As always, take with a grain of salt:
He said that it will possibly have two optional launchers, ICS with touchwiz overlay and vanilla ICS. They aren't 100 percent sure if they will stick with touchwiz or have the dual launcher option. If they go dual, you will have the option of picking which one to use at startup, and you can change any time. He said it has a 4.7 inch screen that nearly takes up the whole phone, but some bezel space was needed for the camera, speakers, mic, and so cases would fit on it. He said it WILL be HD and have a ceramic "micro arc oxidation" back.
So, can we say these bits of intel are sure things? Of course not, at this point the GSIII rumor train continues without anything that can we can say is absolutely for certain. Unless of course you consider Samsung actually acknowledging the phone exists.