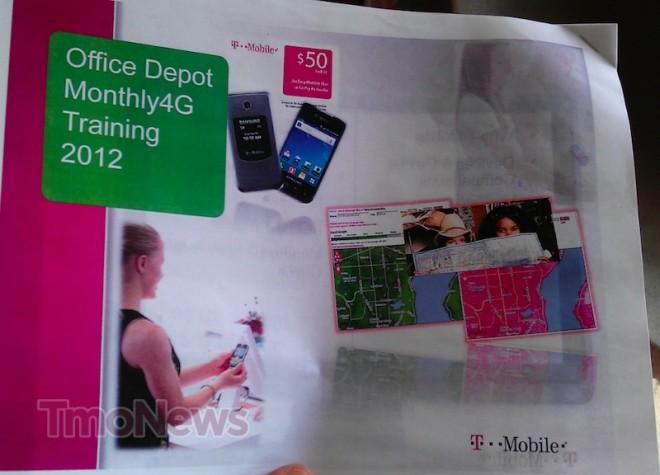 Thanks to a partially leaked deck of slides we're learning that Office Depot is set to launch T-Mobile's Monthly 4G rate plans and partial device selection inside their retail locations in the very near future. With T-Mobile's great lineup of Monthly 4G devices, large 4G network and affordable pricing, T-Mobile is a great fit for customers looking for a low cost offering with no strings attached.
The device lineup is going to knock your socks off as the first devices to hit Office Depot includes the Samsung T199, T-Mobile Sparq, Nokia X2, Samsung Dart and Samsung Exhibit II 4G. In our eyes, the Exhibit II 4G is the real heavyweight in this lineup however, as the phone choice are geared toward the prepaid crowd and not the powerhouse smartphone user we think they are all good options.
With no credit checks or contracts, affordable monthly rates for different talk, text and web needs and affordable, family friendly phones,T-Mobile's Monthly 4G is a great value. It looks like this offer will go live the week of March 25th, but we're still trying to get 100% confirmation on that date. Hit the deck of slides for the breakdown.
Sorry, not every bit of news can be about exciting new handsets, sometimes the prepaid crowd needs some blog too!