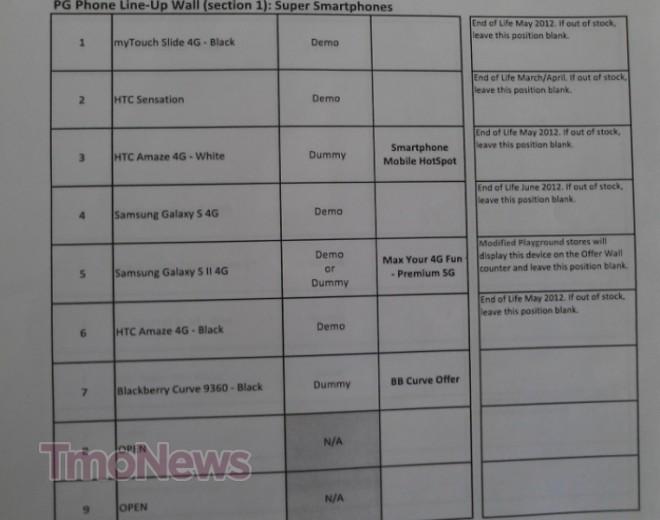 It's been almost two solid months since we last heard anything about the HTC Amaze 4G and its "end of life" status on T-Mobile. That changes today as a new inventory sheet indicates the Amaze 4G will see its last days sometime in May of 2012. The Amaze had a good run however, with the HTC One S on the horizon and currently rumored for the end of April, the Amaze is yesterdays news.
Also on the chopping block is the HTC Sensation 4G, set for its last days on store shelves as early as the end of March or early April (we're betting it'll be April). Given that HTC has promised the Sensation 4G will receive Ice Cream Sandwich, even if the Sensation is no longer sold on store shelves, it's still got plenty of life left in it.
Along with both HTC devices and just as our leak in January hinted, the LG Doubleplay, Sidekick 4G and myTouch Q are all on their way out in the next two months. With the Huawei myTouch devices set to launch in the next two months, we imagine that these devices are simply ready to be replaced with this years models.