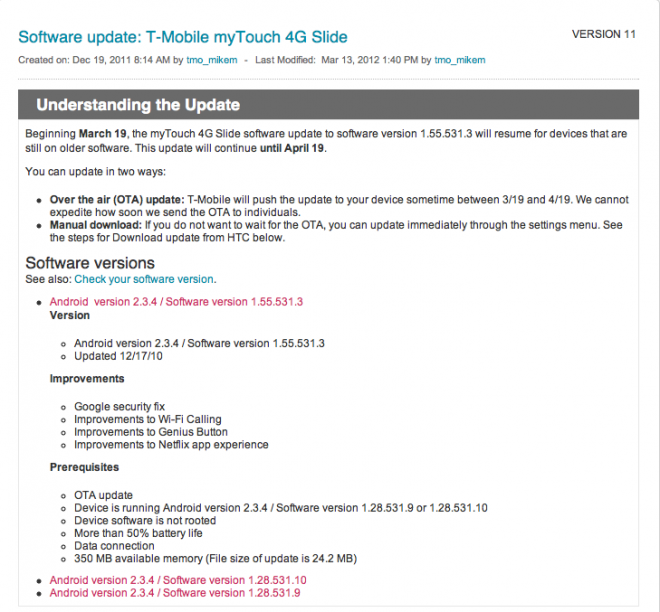 Some quick update details for myTouch 4G Slide and myTouch 4G owners with two maintenance updates beginning today and later this week. For myTouch 4G owners, this small update brings your Android Gingerbread device up to software 2.32.531.1 and begins today, March 15th. This update will continue rolling out through April 15th. This is an over-the-air update which can also be performed manually. The following changes are found within this update: Google security update, new version of Swype and software improvements.
Beginning March 19th for the myTouch 4G Slide, this update brings your device up to the current software and continues through April 19th. Once again, this is an over-the-air update that can be performed manually. This small update includes the following changes: Google security fix, Improvements to Wi-Fi calling, Improvements to Genius Button and Improvements to the Netflix app experience.
Optimally all OTA updates should be done via Wi-Fi with more than 50% battery life. If you wish to do these updates manually, hit Menu > Settings > About phone > HTC software updates > Check now and follow the on-screen prompts.