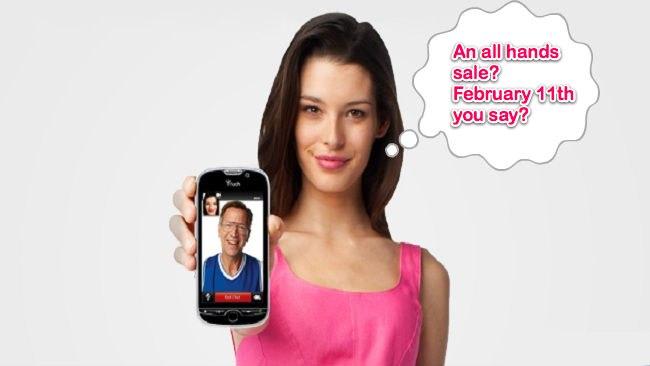 Caution: All intel is unconfirmed and is therefore considered a rumor!
We knew it wouldn't take long before we got word of another "All Hands Sale" for T-Mobile and if our most recent ninja tip is true, February 11th is the day. Here's the good news if our ninja tipsters are hearing this info correctly, this offer is good for both Classic and Value plan subscribers as well as new and existing customers. We're told that the Galaxy S II and Amaze 4G need a 5GB data plan which is not unlike the requirements for those devices during the previous sales T-Mobile has held. We're told this February 11th sale is one day only and all handsets are free after mail-in rebate. Of course, we're a little skeptical considering we've heard the "free after mail-in rebate" rumors before and the sales turned out to be Value Plan only. That's not the case this time we're assured, but until we can get our hands on some more intel, we're urging a little patience while we confirm the details.
On a side note, we haven't heard any "titles" for this sale, however we're safely assuming it'll be Valentine's Day related if you need an excuse to buy that special someone a new phone.