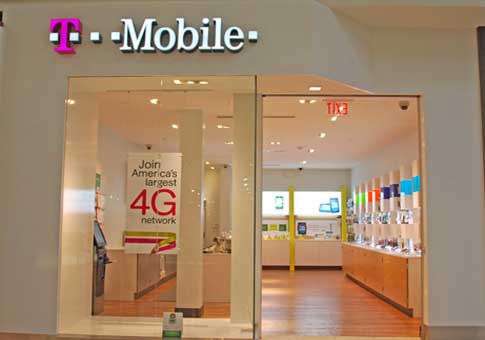 Update: There appears to be some confusion about the language in this article regarding the 1900MHz refarming. There is nothing that has changed since last week, 1900MHz will still be re-farmed for HSPA+ coverage and unlocked iPhone's will still work when that re-farm is complete in your area. LTE is going to be deployed on the 1700 band for T-Mobile. 
In a confirmation of intel we received late last week, T-Mobile USA Senior Vice President Andrew Sherrad confirmed to The Verge that T-Mobile would leap-frog HSPA+ 84Mbps in favor of LTE. Sherrad emphasized that T-Mobile would continue its rollout of HSPA+ 42Mbps that is set to support upcoming devices like the HTC One S and Samsung Galaxy S Blaze 4G.
It was back in January at CES, that T-Mobile acknowledged a future move to 84Mbps, however, T-Mobile's recently announced "challenger strategy" has seemingly reversed the earlier mindset from January. Sherrard noted that T-Mobile would no longer sell any handsets that doesn't support 3G, which means the total load on the 2G network will reduce over time.
Given that T-Mobile would have needed to refarm their 1900MHz spectrum to deploy HSPA+ 84 anyway, the logical move is to skip that step and proceed straight to LTE.
On a separate note, T-Mobile is not looking at VoLTE (voice over LTE) as a calling option for its LTE 4G network, instead transitioning its voice services to the IMS-based Wi-Fi calling feature already available on most T-Mobile smartphones. Speaking to PhoneScoop at Mobile World Congress, Sherrard told PhoneScoop that the company is working with hardware partners to make sure the IMS-based Wi-Fi client will be available on many of its smartphones.
Unlike T-Mobile's earlier UMA service, IMS-based technology is not currently capable of handing off calls from the Wi-Fi network to the cellular network, which leads to a dropped call. Fortunately, this is not a problem with LTE 4G, which supports IMS-based calls. T-Mobile will continue to add IMS-based calling clients to all its devices as it prepares to transition from HSPA+ to LTE over the next few years. T-Mobile believes that IMS-based calls will be its preferred technology of choice for voice calls over its upcoming LTE 4G network.