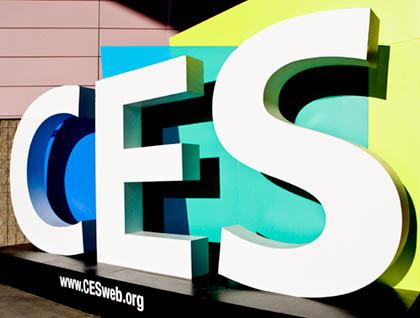 I know, I said on Twitter yesterday I wasn't doing an obligatory "follow us at CES post," but I was just kidding.
I'm once again headed back to Las Vegas for the 2012 International Consumer Electronics Show where new products are unveiled, from TVs to cars, to tablets, to phones and everything in-between. If you can think it and it's related to tech, there is a good chance we'll see something about it this week in Las Vegas. It's both awesome and exhausting at the same time, but it's definitely a blast. If tech is your sport, then this is your Super Bowl.
I'll be on hand late Sunday afternoon ready to settle in and rest for up Monday morning, which kicks off official press day at CES. We're to see some awesome stuff from LG, Samsung, NVIDIA, Nokia, Intel, Sony and more. Some of these events will be streamed live, NVIDIA for one, but we'll be attending as much as possible hoping to hear something for T-Mobile.
Everything T-Mobile related will be posted here as normal, but if you want to stay in touch with us as much as possible, you can follow TmoNews on Twitter, @tmonews, Facebook or even Google+. There is a good chance the TmoNews Twitter timeline will be lots of CES pics and lots of thoughts about what's going down. In other words, it'll be my musings about technology. Follow if you dare.
It should be one amazing week but, what can we really expect from T-Mobile? Unfortunately, the wireless companies in general are looking a little low-key this week and we don't expect much from T-Mobile. Their press invite hints "4G," so we're hoping for some announcements about HSPA+ 84Mbps rollouts but not a lot of hardware. Of course we never know, perhaps they have some surprises in store.
I hope you'll stick with us throughout the week and of course follow us through all the various social media tools are our disposal. If you're a tech person, this is the one week you never want to miss.