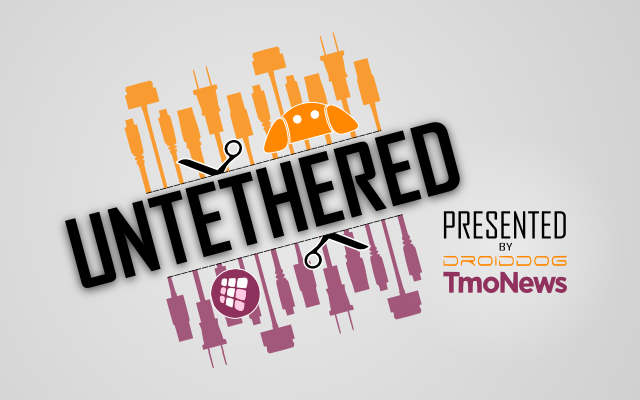 Hello, all.
Just as I promised, it's Thursday evening and here is the Untethered Podcast in case you missed our live show yesterday. This is the second episode and it features the man you all know and love, Evan Selleck, David from TmoNews, Joey Lehto and myself. We discuss everything from AT&T backing out of their bid for T-Mobile to tablets, coffee and everything in between.
Also, I want to send out a huge thanks to anyone who hopped in the chat or tuned in last night. It was amazing. We never expected such a positive response or such a big crowd on the first night of going live. Keep coming every week and we'll be sure to keep things fresh and add new features to make it more interesting. With that said, we quickly lost track of time and well, this is a long one. You can either listen to the whole podcast in-browser with the embedded player below, or you can right click one of the direct download links at the bottom and save for offline listening! So sit back, grab some popcorn and enjoy!
A quick side-note: All of the chiming and notifications you hear are totally my fault. You won't have to put up with it every week, I promise. I now know what not to do next time!