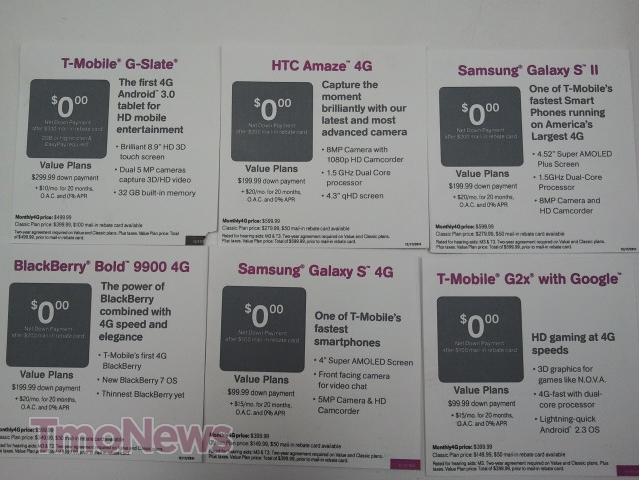 It's December 17th and you know what that means…today kicks off T-Mobile's "4G Super Sale" weekend with Value Plan deals galore. Just to refresh your memory, "all phones and select Mobile Broadband Devices, including the LG G-Slate, are available for a net down payment of $0.00 (after a mail-in rebate) when purchased with a qualified Unlimited Value Plan on a two-year contract."
Oh yeah, but that's not all as T-Mobile Retail Partner Stores (RPS) are throwing out Classic plan deals all weekend. One way or another, if you're looking to score a deal this weekend, you've got a chance at doing so.
Want more details? See the original posts below:
T-Mobile's 4G Super Sale — Corporate Stores Only
T-Mobile's RPS Classic Plan sale — RPS/Indirect deals only
Want to find your local RPS store? Use T-Mobile's store locator.
Happy Shopping!