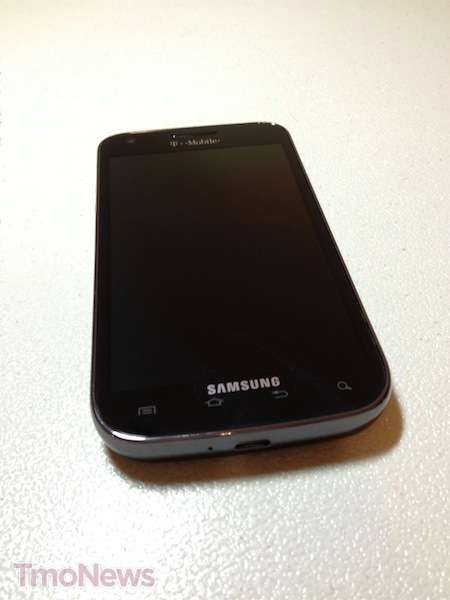 Quick Note: I've published this review because I want to get out there but I've done so without a 1080p video sample which isn't cooperating on the upload to YouTube. I'll have the video added in tomorrow. Enjoy the review!
I was incredibly excited to get my hands on a Samsung Galaxy S II review unit from Samsung and doubly excited to test out T-Mobile's 42Mbps HSPA+ network in South Florida. The expectations for the Samsung Galaxy S II are high, especially on T-Mobile where it is hitting the market along with the HTC Amaze 4G  just as iPhone 4S launches and the Galaxy Nexus rumors continue to swirl.
All in all, I truly enjoyed my time with the Galaxy S II and, as you'll see in the review, my only real trouble with the phone that can't be rectified through software updates or Android enhancements was the size. This is absolutely a try-before-you-buy kind of device, especially for those of you who, like myself, have small hands. Yes, I know, small hand syndrome isn't going to affect a lot of you but if you have the opportunity to check out the phone before buying, I'd recommend doing so on that point alone. Now back to the review.
Specifications: 
• 4.52″ Super AMOLED Plus display
• 1.5GHz dual-core Snapdragon S3 processor
• 16GB Internal Storage, micro SD expandable memory (up  to 32GB)
• Android 2.3.5
• HSPA+ 42Mbps
• 8 megapixel auto-focus camera with flash
• 2 megapixel front-facing camera
• 7 hour talk time, 167 hour standby time
• 135grams
• 5.11″ x 2.71″ x 0.37″
Pros: 
• Super fast 4G data speeds
• Dual-core processor is speedy
• 8 megapixel camera takes excellent photos
• 4.52″ screen offers plenty of display real estate
• Phone feels very solid, even with plastic backing
Cons: 
• Large display may be a con to some
• No widget for music pre-installed
• Some lag encountered with multiple applications running
• TouchWiz UX is a love it/hate it relationship
• Screen took extra time to auto-rotate far too often
Hardware:
As an iPhone 4 user most of the time, I'm generally used to a heavy, glass- encased device and I get a good feel for it in my hand. I often have concerns that I won't like going to a plastic or "lighter" phone because I will psychologically believe it isn't as sturdy. That wasn't the case with the Galaxy S II. It's definitely lighter than the iPhone 4, but it feels just as solid in my hand. The tricky thing is the iPhone 4 is just one gram heavier than the Galaxy S II but, in my mind, it feels incredibly lighter even if the actual weight varies by a tiny amount. I was a big fan of the design of the Galaxy S II, except for the screen size. I'll start this off by saying this is a personal opinion and does not, by any means, detract from the great device that is the Galaxy S II.
In my eyes, the wireless industry as a whole is getting to a point where we have to stop and ask ourselves "how big is too big?" There was a lengthy time where we all wanted a 4.3″ Android device on T-Mobile as we envied those models on other carriers. For most people, a 4.3″ Android smartphone is a perfect size though I'd have to throw my own voice in for 4″ being the perfect size. At 4.52″, the Galaxy S II is at a point where I'd have to recommend that someone unsure about buying the phone stop into a local T-Mobile store and try it out. If you're sure about the screen size, know that it's a great screen and there is a lot to love about the screen itself.
My "issue" has nothing to do with the colors, clarity, resolution, dpi or anything else like that. It's simply a matter of how big is too big for your pocket? The size issue is truly my biggest bone of contention with the device even though there are other little inconsistencies here and there. I can't emphasize enough how that remains a personal opinion and should not, in any way, detract from my final recommendation of the phone at the end of this review.
The hardware itself has only three tactile buttons with the volume rockers (up and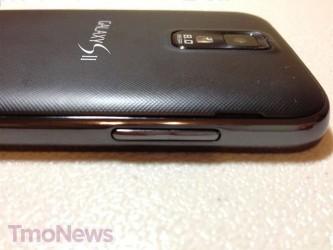 down) on the left side of the device and the power button on the right-hand side. The charging/microUSB port sits at the bottom of the phone with the 3.5mm headset jack resting on the top. The front of the device itself shows the standard Android layout of Menu, Power, Back and Search capacitive touch buttons. The front-facing camera sits left of the ear speaker.
The Galaxy S II Super AMOLED plus screen offers up an 800×480 and, for the most part, the colors are pleasing to the eye and blacks can be crisp. Though there are times the screen felt a little saturated as I might have expected a higher pixel count based on the size of the screen. Overall, the screen is pleasing and worked quite well in direct sunlight.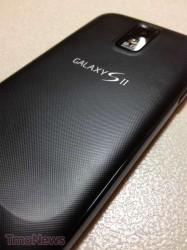 The body itself of the GSII is largely made up of plastic, yet retains a much sharper feel than that of other recent Samsung smartphones. The textured rear helps avoid fingerprints and I can't thank Samsung enough for taking that into consideration. Fingerprints in no way, shape or form affect the overall usability of a phone, but they're just ugly. The rounded edges of the phone are welcomed but the overall style of the phone is just average. The Galaxy S II hardware won't stick in a crowd but that's okay. I'll take usability over style any day of the week.
One elephant in the room that can't be overlooked is the inclusion of a different processor in the T-Mobile version of the Galaxy S II in order to combine a proper chipset for T-Mobile's HSPA+ 42Mbps network. The dual-core 1.5GHz Qualcomm Snapdragon is very fast and, while I did find some instances of lag on the device, that mostly coincided with a multitude of applications running in which case lag is often expected.
Software:
The Samsung Galaxy S II runs Android Gingerbread 2.3.5 along with Samsung's TouchWiz 4 user interface glossing over the entire phone. I'm not a huge fan of Samsung's user interface especially when it comes to managing widgets on home screens. I definitely feel TouchWiz is a love it or hate it user interface on Android and you definitely have to be a fan of it if you aren't going to root the phone and customize it.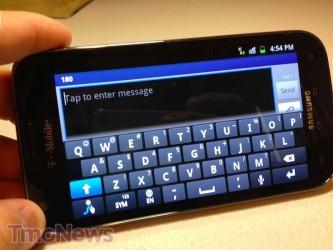 The keyboard on the GSII is a combination of Samsung's own keyboard and the always enjoyable Swype keyboard. I found text input to be a breeze using the 4.5″ display and, if you decide to landscape for text input, you have a beautiful keyboard to work with.
The dual-pane mode for emails and messaging is just awesome, simply awesome. It's such a joy to have on a phone and can really only work on a screen this large. Of course, this comes back to the screen size issue but Samsung is making excellent use of the display size by enabling this function.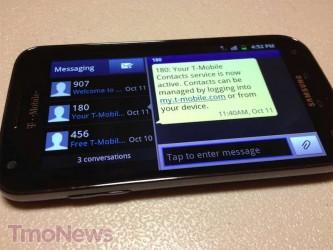 The web Browser on the GSII is a very solid experience. The large display helps make websites a breeze to read and scrolling/zooming are very smooth. The addition of the dual-core processor helps ensure that Flash won't weigh down the phone for anything complex on a webpage.
While some of you put a lot of faith in quadrant benchmark scores, the rest of you don't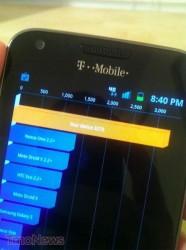 put any faith in them at all because they aren't always relevant to the real-world functionality of a phone. That being said, the Samsung Galaxy S II put up scores anywhere between 3200 and 3900 for me, all very impressive. Remember the days of the sub-1000 score?
Overall, the software on the Galaxy S II is very pleasing, save for Samsung's own touches to the Android experience which are definitely a love/hate relationship. As an extra, I really appreciated the addition of the task manager by Samsung available on one of the seven home screens. It helped me manage applications as I was testing almost everything on the phone I could find or download.
Media and Camera:
The Galaxy S II release coincided with the release of the HTC Amaze 4G on     T-Mobile. Each phone has its own claim to fame. For the Galaxy S II, display size is a big factor going into a buying decision. For the Amaze 4G, it's the superb camera. We should emphasize for those of you still stuck deciding between both phones that the Galaxy S II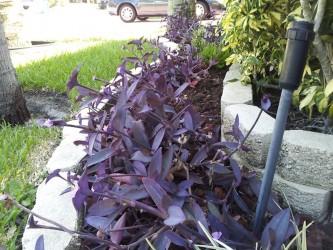 has an excellent camera. Images are sharp, colors are pleasing to the eye and it captures images quickly. There are plenty of settings and shortcuts for you to personalize the camera experience to your heart's content. The Galaxy S II shoots full 1080p HD videos and they are beautifully done. We would have liked to see some sort of stabilization addition to the video, but, unless you are on a roller coaster, hand shakiness should only be a minor issue. There is absolutely no reason not to recommend the Galaxy S II over the Amaze 4G if camera is the sole issue. While the focus of the Amaze 4G is a camera and, as such, might perform just a wee bit better, the Galaxy S II can more than hold its own. The addition of the Photo Editor was a bonus as  well.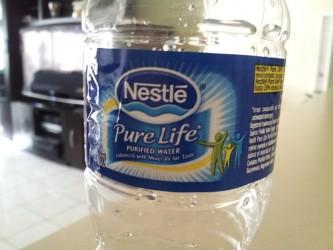 The music player is fairly good as it offers all the typical options one could want out of a music player. You can list songs by album, artist or song title and the user interface is simple and easy. Music can, of course, be played from both the music app and the lock screen. There was no widget on the home screen to play music which we found a little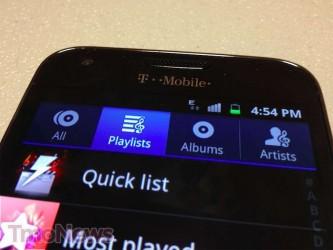 strange. Aside from that little omission, the music app was genuinely good.
Phone and Coverage:
When it comes to calling, the Galaxy S II was a total win. The reception was among the best on any T-Mobile phone I've used in recent memory and, believe me, I've used a lot. The GSII offered solid 3G reception, solid GSM reception and, where available, solid 4G reception. Calls were clear. Other callers said I sounded clear and speaker volume was adequate.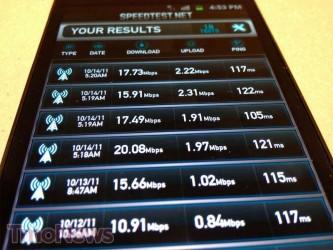 The real purpose of this phone is T-Mobile's 42Mbps HSPA+ network and it shines. Data speeds in my area were superb with at least a few results hitting north of 20Mbps on the download. Speeds were generally between the 6 and 15Mbps range, all speeds that are most welcome. The upload side things were a little slower with an average right around 1.02 upload.
Setting up the Galaxy S II as a tethering hotspot is as easy as can be and it was a joy to travel with. I took the GSII and my computer to a number of Starbucks locations and the mobile hotspot easily eclipsed the traditional Wi-Fi speeds I would get running off the Starbucks Wi-Fi connection.
The Galaxy S II and the Amaze 4G have, much to a number of buyers' remorse, not come with Wi-Fi calling pre-installed and nary a word from T-Mobile regarding the issue. Never fear though as TmoNews is here and we've uncovered that for both phones on the network, November 13th will see Wi-Fi calling added. If you have an immediate need for this feature you might want to consider holding off on your purchase until after the 13th.
Battery:
With a screen this large and a processor this powerful, Samsung has done what they can to ensure lengthy battery life by adding in an 1850mAh battery. Along with some built-in power-saving settings, we always recommend leaving Bluetooth off when not in use and consider dimming the screen a little, etc. Overall, the Galaxy S II lasted me a complete work days which usually lasts between 7am till about midnight. That, of course, also allows for a whole lot of extra use as I am testing the device out so regular usage may get you a little more juice out of this, perhaps an extra half day or so. Samsung claims 7 hours of talk time and around 7 days of standby time.
Conclusions:
My first impression upon taking the Galaxy S II out was one of "Wow, this thing is LARGE". Because I'm not one to rush up reviews just to beat everyone else, I like to take my time and really "get to know" a phone before taking her to meet the parents. Given that, after almost 10 days with the phone, I'm happy to say that I've truly enjoyed my time with it and I'll be sorry to see it go back. While my concerns about the size are my own, they are offset by the fact that the screen size, especially when turned in landscape mode, really allows the Galaxy S II keyboard and browser to shine.
The real reason to buy this phone is the strength of T-Mobile's HSPA+ 42Mbps network, especially if it's already in your area. The Galaxy S II can really fly when it's put together with those network speeds and we've got the speedtest results to prove it. You've really only got two options on T-Mobile right now for speeds that fast, the Galaxy S II and the HTC Amaze 4G. As we've covered earlier in the review, both phones are excellent and they each have a unique set of strengths that really aren't lost on either. The camera on the Amaze 4G is better, but the Galaxy S II camera is superb so better is relative. The Galaxy S II is lighter and has a plastic body whereas the Amaze 4G is heavy but has what feels like a more durable body.
Overall, it's hard not to recommend the Galaxy S II as the best phone in              T-Mobile's lineup right now. It's a combination of everything Android fans on T-Mobile could want, even if it lacks the Exynos processor so many of you had hoped to see included. The GSII still puts up impressive benchmark scores, displays excellent network speeds and works as a great phone to boot. The design of the phone won't inspire you to show it off to everyone in your family but that really doesn't matter. The uninspiring design isn't really what's important in a phone. The beautiful screen coupled with a 4.52″ Android experience is why you should really consider shelling out the $229.99 for the Galaxy S II.
As for TouchWiz, it's still "meh."