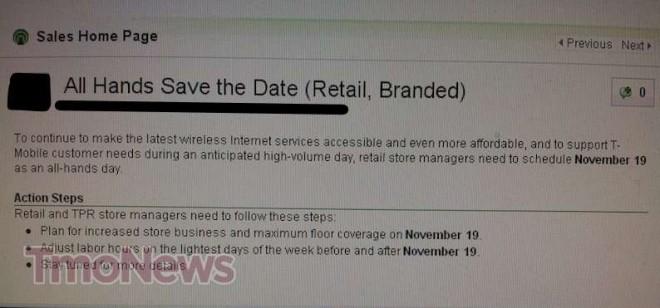 Have you been wondering when T-Mobile would hold their next "All Hands Day" sale? Well wonder no more as T-Mobile has alerted retail store managers that November 19th is the day.
"To continue to make the latest wireless internet services accessible and even more affordable, and to support T-Mobile customer needs during an anticipated high-volume day, retail store managers need to schedule November 19th as an all-hands day."
The speculation and guessing games begin right now as I'm sure we are all super curious based on the timing of this day as it preempts a Black Friday sale. The hope for T-Mobile is likely to pull as many customers into their retail stores before they and their competition prepare for Black Friday battle. Let the guessing games begin!