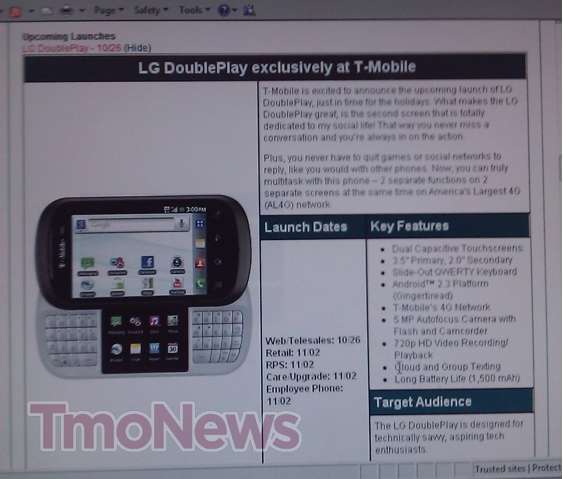 The LG DoublePlay remains a curious device heading to T-Mobile's store shelves with its dual-screen approach to multitasking. T-Mobile hopes that the DoublePlay will appeal to individuals who can benefit from having the second screen to constantly stay connected through social media that would otherwise require you to exit the main screen of your smartphone.
"What makes the LG DoublePlay great, is the second screen that is totally dedicated to my social life! That way you never miss a conversation and you're always in on the action. Plus, you never have to quit games or social networks to reply, like you would with other phones."
The DoublePlay packs a 3.5″ primary screen, 2.0″ secondary screen with a Slide-Out QWERTY keyboard, Android 2.3, 4G, 5 megapixel camera, 720p HD video and 1500mAh battery. Look for it November 2nd.