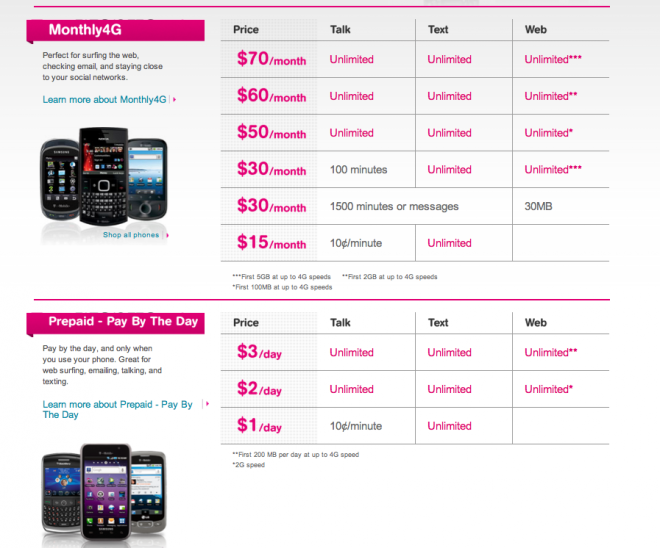 T-Mobile's newest additions to their Monthly4G lineup are now alive and online. Starting today, October 16th T-Mobile is introducing three brand new additions to their already popular Monthly4G lineup.
As a quick reminder, the $30/month T-Mobile plan is only available from T-Mobile.com and Wal-Mart. 
With the addition of these new Monthly4G offerings, T-Mobile is certainly looking to expand the depth of their Monthly4G lineup with plans that attract both heavy data and heavy voice users all without the worry of a contract.  The addition of these plans provides T-Mobile with a host of offerings that by all accounts, looks to have something for everyone.