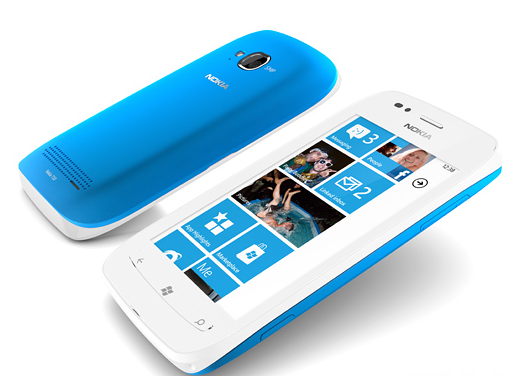 The Nokia Lumia was just announced at the beginning of the week but has already passed through the FCC sporting T-Mobile 3G/4G 1700Mhz band. Lengthy experience has taught us that an FCC passage doesn't guarantee a phone will arrive for sale on T-Mobile but it does make us hopeful. Model #RM-809 has been shown to be the Nokia Lumia 710 and that is the model number that received FCC approval on October 24th.
The Lumia has a 3.7″ WVGA 800×480 TFT touchscreen, Windows Phone 7.5 Mango, 5 megapixel camera, 512MB RAM, 8GB internal storage, 1.4GHz Single Core MSM8255 processor and a 1300mAh battery. You can get a better look at the phone by jumping over to the Nokia USA Lumia 710 information guide.
We're definitely eager to see how Nokia and Microsoft benefit from their mutual arrangement with the 710 is the first in what is assured to be a lengthy list of upcoming devices from Finland.