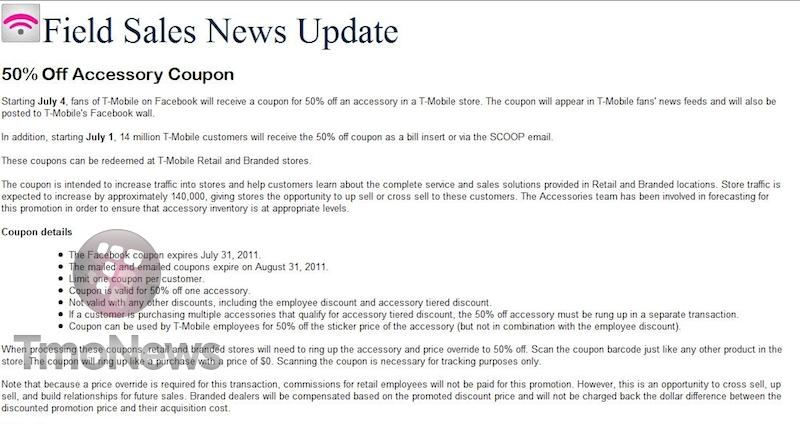 Good news T-Mobile fans if you've been holding off on your accessory purchases as T-Mobile is set to provide customers with 50% coupons beginning today, July 1st through your SCOOP email. If you don't get the monthly T-Mobile SCOOP email not to worry as T-Mobile Facebook fans will have a chance to grab a 50% accessory coupons beginning July 4th. The coupon will appear in your news feed along with a post on T-Mobile's Facebook wall. The coupons can be redeemed at your local T-Mobile corporate owned store.
There is a limit of one coupon per customer and the 50% off is only good for one accessory. Of course if you want to purchase multiple accessories all you need to do is print out multiple coupons and ring up each purchase separately. The Facebook coupon will expire July 31st and the SCOOP coupon will expire on August 31st.
Sounds good? Happy Fourth Of July weekend!