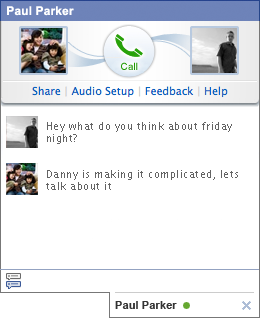 The T-Mobile announcement of Bobsled, an application for Facebook that enabled users to place calls through Facebook chat was launch seemingly out of nowhere and taken down just as quickly. After a mixup with Facebook and users confusing Bobsled an official Facebook application T-Mobile took Bobsled down late last April.
"We are voluntarily and temporarily suspending the Bobsled service as we work with our partners at Facebook to address their design questions, including working to ensure that the Bobsled experience is clearly differentiated and is not mistaken for a Facebook created property,"
Dow Jones is reporting that T-Mobile has made some necessary changes to Bobsled but declined to comment on any specifics. T-Mobile is still planning on moving forward with plans to introduce additional Bobsled features such as video chat and access through smartphones. Voip-Info.org has more.