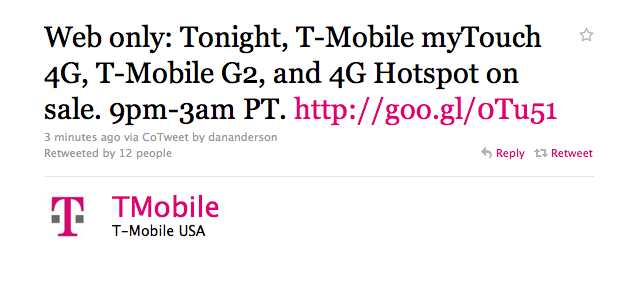 Update: We were a little premature in our posting as the prices won't change to the sale prices until midnight EST/ 9PM PST and they are all now FREE!!!!
Just as expected T-Mobile has posted a web only deal available from 9PM PST through 3AM PST on the myTouch 4G, T-Mobile G2 and 4G Mobile Hotspot. As it turns out all three phones are free!!!!!
We've pinged T-Mobile to see if these deals applies only to new and add a line customers or if customers currently eligible to upgrade can get in on the action. We'll update with any comment from T-Mobile when it arrives!