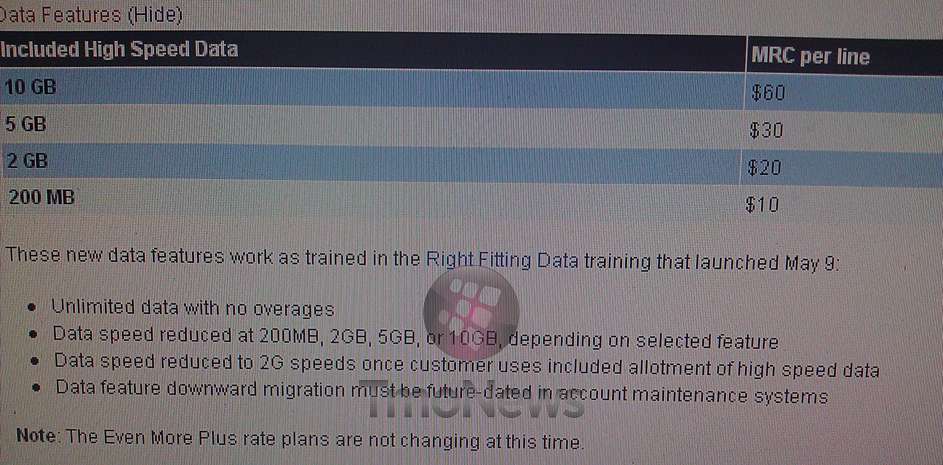 Looks like T-Mobile is preparing some major changes to their current rate plan lineup with new Family Plans and now, new data plans for phones. The new data plans will start on May 22nd and bring along four new options:
$10 for 200MB
$20 for 2GB
$30 for 5GB
$60 for 10GB
These changes bring absolutely no overages to T-Mobile customers although customers will be dropped to 2G speeds when they hit their monthly allotment.
I don't know about our readers but I would have preferred to see T-Mobile provide  an actual unlimited option in between the 5 and 10 GB range and not give us four different options. What say you?