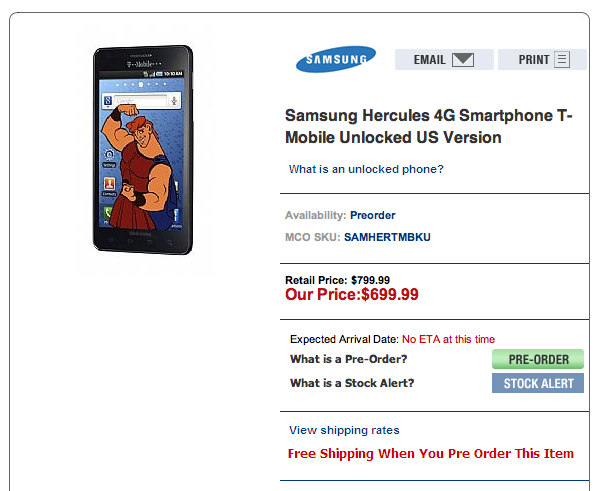 When this came across into my inbox just now I almost fell out of my chair laughing at the Photoshop job because it's both awesome and ridiculous at the same time. What is clearly an Infuse 4G shopped with a T-Mobile logo is now available for pre-order as  the Samsung Hercules at MobileCityOnline.com. Am I the only one who feels it's a little premature to have this posted for preorder with such a steep price when the existence of the phone has yet to be confirmed?
While I trust MobileCityOnline as a place to order unlocked equipment I can't recommend providing any sort of funds for a preorder on this device until we can nail down some concrete information. Hey, the photoshopped picture is still fun though.
Thanks Marcus!
In case anyone wants to check it out, here's the original picture!