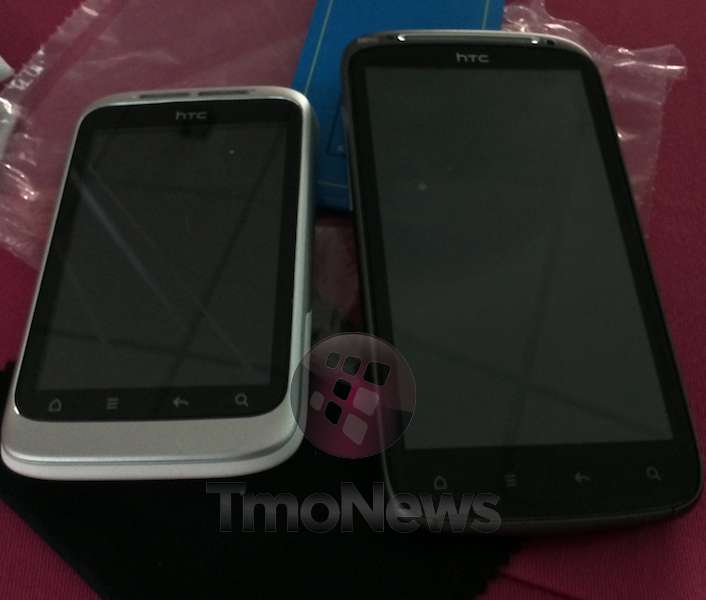 While so much attention rests of on the HTC Sensation, the next question is what comes after the Sensation and the Doubleshot? As it turns out, the HTC Marvel, better known as the Wildfire S (2) is rumored to be on T-Mobile's HTC Android plate. A budget Android phone with a 3.2″ screen and 800 MHz snapdragon processor, the Marvel will find itself as a mid-range HTC Android handset to complement the arrivals of the Sensation and Doubleshot.
One of our ninjas recently procured the above pics at a T-Mobile outing where HTC was showing off some of the new devices. In addition to the rumors of the HTC Marvel, the myTouch Slide 4G name was all but confirmed for the Doubleshot along with the expected arrival of another HTC Windows Phone 7 device later this year.
On the left we can see the future HTC Marvel along with the upcoming HTC Sensation. Both models are unbranded but it won't take much imagination to figure out where the "T-Mobile" brand will rest on the Marvel.
Looks like HTC and T-Mobile have something for everyone this Summer!