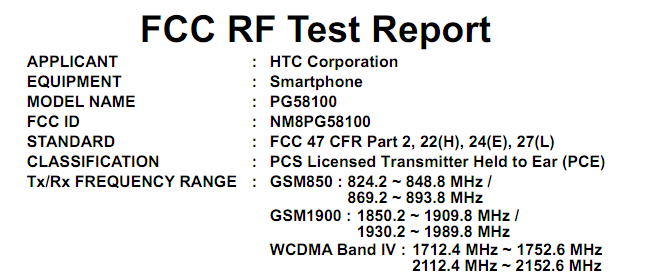 The boys at Pocketnow have pointed out a necessary correction in which model passed the FCC today. As it turns out, the device that passed today is none other than the Sensation 4G!!!
The HTC Doubleshot has passed GO, if by GO we mean the FCC just a little while ago. With AWS bands on board this is one of the last pieces of the puzzle required to give it a go on T-Mobile later this Summer. While the FCC doesn't mention a model name, the model number is PG58100. A quick google search of PG58100 reveals the HTC Doubleshot which of course we expect to be named as the "myTouch 4G Slide."
Just one more piece of the puzzle down, now we just need to uncover a shot of the device Mr. Blurrycam style.