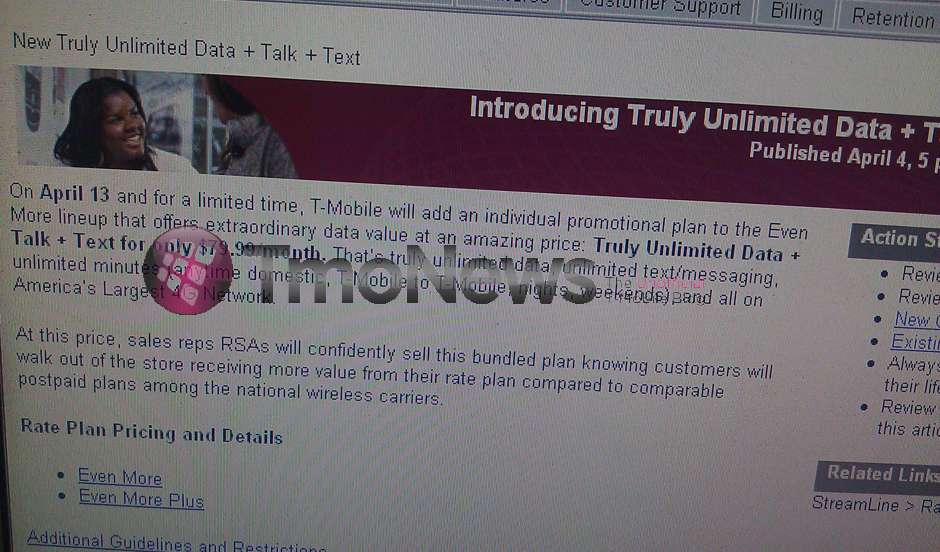 Update: There is a catch to this plan regarding data usage, after the first 2 GB's of data speeds are throttled till the bill cycle resets. Check out the image below for more detail!
Rumors of an unlimited $79.99 unlimited plan first surfaced back in the middle of February and was then delayed for unknown reasons. Well it's been delayed no more as the $79.99 "Truly Unlimited Data + Talk + Text for $79.99" a month is back and arrives April 13th. This is an individual line promotion only and can only be paired with an Even More account. The existing $79.99 1500 minute Talk + Text + Web plan will be grandfathered as of April 12th.
The unveiling of this rate plan could be construed as a "business as usual" mindset for T-Mobile hoping to increase their customer count ahead of a possible AT&T deal. Either way, it's still a great deal.