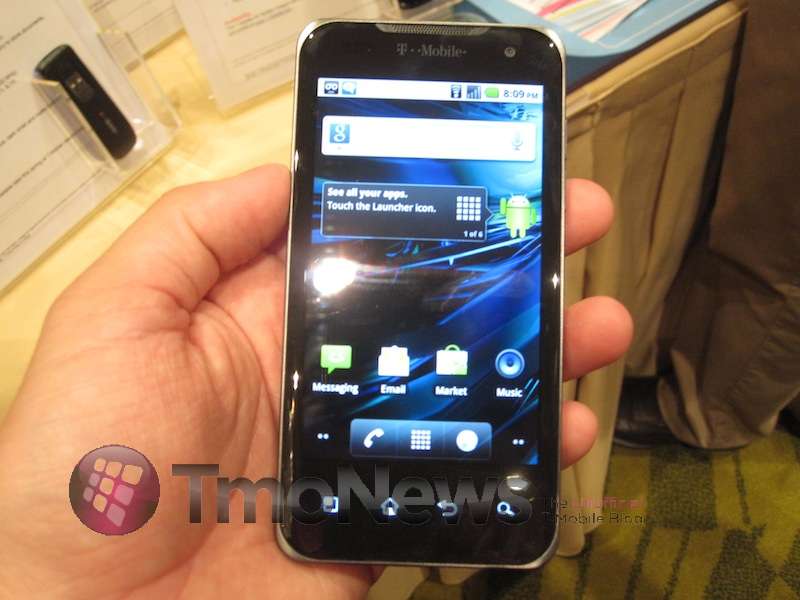 With the official T-Mobile G2X announcement out of the way, we're free to get some hands on play time with the device and our first impressions are very impressive. Regular readers here will know I'm not easily impressed with Android phones but the T-Mobile G2X is a serious piece of hardware. While the plastic on the outside doesn't conjure up thoughts of a device durable enough to fall 10 feet and survive, the dual core processor really struts its stuff.
We'll have some video up for you to enjoy tomorrow so until then, enjoy the gallery below with 22 shots (some of the same angles, sorry about that but the lighting was better) of the G2X is all it's glory. T-Mobile customers looking for an excellent device need to give serious consideration to the G2X. I came away seriously impressed with the responsiveness of the screen and the speed with which apps opened and performed. The hardware didn't wow me, but I don't have anything bad to say about it either.
Until the video goes up tomorrow, enjoy the gallery and after the video goes up enjoy the gallery again!