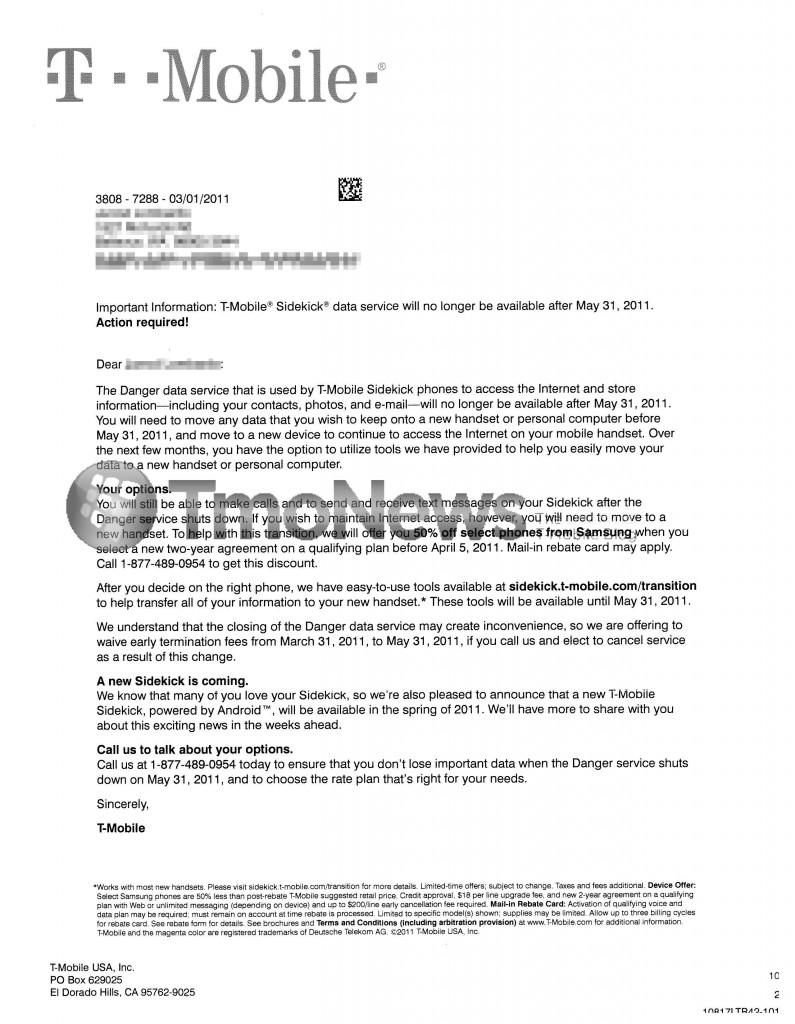 With T-Mobile announcing the shutdown of Danger servers bringing about the end of the Sidekick (operating system only) line, plenty of customers were left wondering what would happen to them. Well your questions are (mostly) answered in the form of a letter T-Mobile has sent via snail mail that will give you a chance to purchase a new Samsung cellphone at 50% off. Obviously there is a push to move Sidekick customers over to the Sidekick 4G and the Android side of things. A 50% move might entice some people, but not everyone.
The bottom line is that Sidekick devices will still be able to send and receive phones calls and text messages after May 31, 2011 but that's about it. You'll need to move to a new handset in order to have data services. You'll need to move your data away from Danger servers prior to that date and to help with that, T-Mobile has set up a specialized website at Sidekick.t-mobile.com/transition to help customers move data over to a new device.
It's sad to see Sidekick go even with the knowledge that the Sidekick name will live on. The question of Android taking over such an awesome staple in the T-Mobile lineup may or may not yield terrific results. We'll soon find out. In the meantime, current Sidekick users take heed, get your information transferred soon, before its to late.