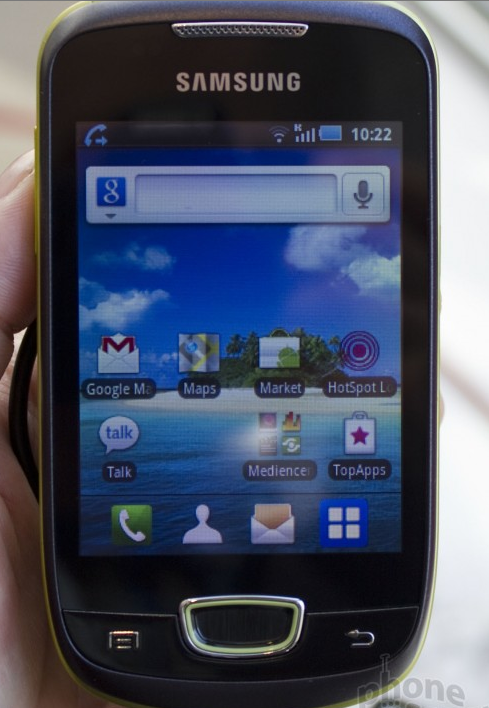 While there are some mixed reports floating around as to which of these two devices T-Mobile is launching, Phonescoop confirms the Samsung Galaxy Mini will be coming stateside soon. Before you get all kinds of excited this isn't exactly a top end device and it definitely doesn't play in the same league as say, the upcoming Galaxy S 4G. That's not to say the Galaxy Mini is a bad or cheap phone and Phonescoop points out it certainly doesn't feel low-quality, but it's a mid-range Android device and you'll know that when you see it.
The Galaxy S mini sports a 3.2″ touchscreen, 600 MHz processor, 150 MB of internal storage with microSDHC expandability and Android 2.2. Rumor has it from T-Mobile we'll be seeing this device on contract for anywhere between the $50-$75 range, falling in line with CEO Philip Humm's desire to see plenty of Android devices fall below the $100 mark.
On a secondary note comes the T-Mobile Move, which as first reported by PCWorld is coming to T-Mobile. However Phonescoop dug a little further taking to the T-Mobile folks in Barcelona and reports it is in fact NOT coming our way. We'll hold out for some official word from T-Mobile, however the "most affordable Android device," sports Android 2.2 along with a  2.8″ 320 x 240 display, a 2 megapixel camera, 150MB of internal storage and microSDHC support. If this phone didn't come to T-Mobile, I don't see many hearts breaking.
Image courtesy of Phonescoop, head on over there for a small gallery of shots!