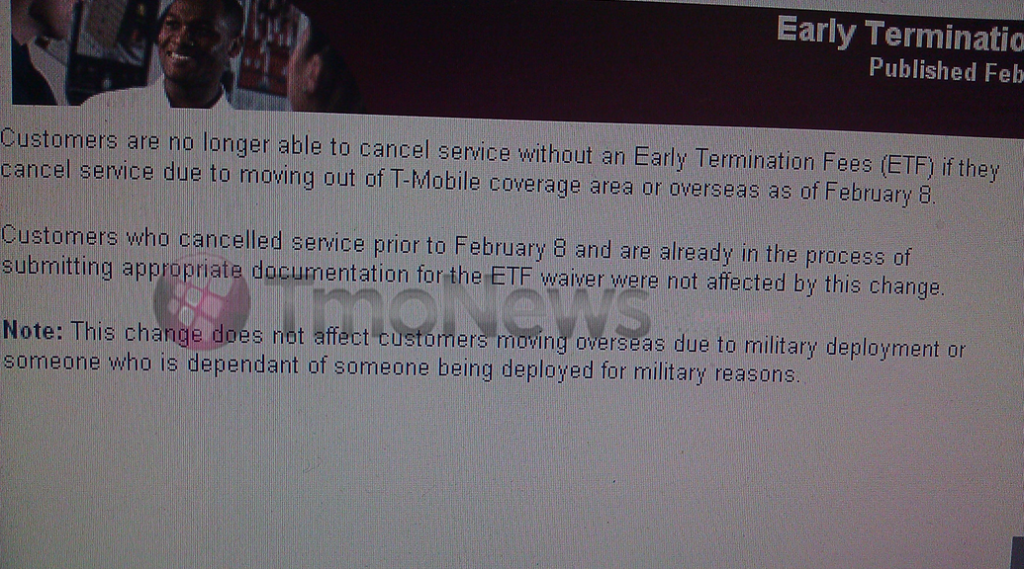 Last week, T-Mobile modified its Early Termination Fees (ETF) policy. Customers will no longer be able to cancel service without an ETF when moving out of a T-Mobile coverage area or overseas. This policy went into effect February 8th and will not affect customers who cancelled service (without paying the ETF) before February 8th.
Additionally, this new policy change does not apply to customers moving overseas due to military deployment.
What do you think of this new policy change? Good, bad, don't care? Let us know in the comments!