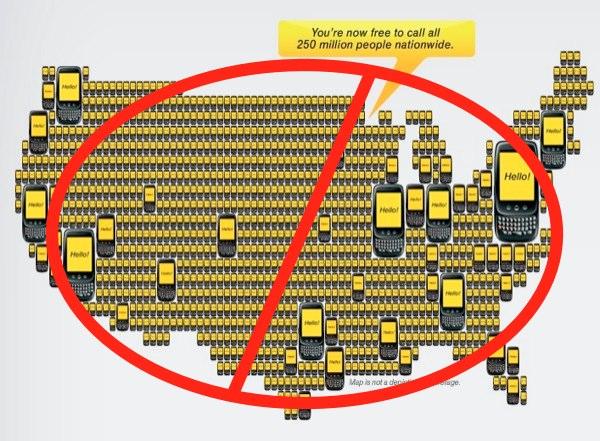 Seems like today was a mini-goldmine of sorts as the employee event that took place today had quite a bit of focus on T-Mobile and the future.  One of the bigger messages we are told was the emphasis on catching and surpassing Sprint.  Of course, this is quite a lofty goal and,  by all accounts, no small feat.  Sprint is millions of customers ahead of T-Mobile, working on their own 4G network and is busy charging customers more said 4G network. Say what you want about Sprint's service, customer service or their CEO, taking third place away from is quite a challenge.
However, T-Mobile has a new CEO and presumably a new focus and that is making 2011 the beginning of the fight for third place.  First quarter 2011 will see more marketing from T-Mobile then ever before, as well as a marketing shift that comes down to region.  You won't see 4G marketing in your area if you don't have 4G, that kind of thing.
There will be a renewed emphasis on Business 2 Business accounts and small business accounts.  This is one area I've wanted to see T-Mobile focus on since this site came to be in April of 2008.  I've always said that T-Mobile is not focused enough in this particular area and has submitted to Verizon, Sprint and AT&T dominating this area.  T-Mobile has the pricing and the network speed to compete and competing in this area is a great way to boost the subscriber count.
So what do you think?  If T-Mobile goes all in and makes a serious attempt at keeping pricing under the competition, working the handsets to meet all demands and market themselves as well as they should, can they take down Sprint and earn that coveted third place?  I say yes…a challenge to be sure, but stranger things have happened!