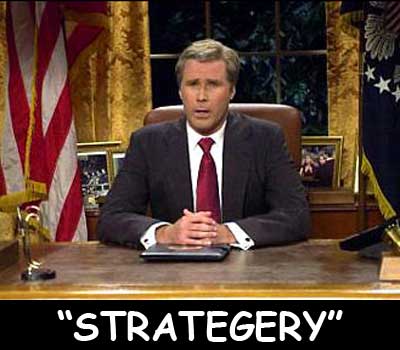 You'll have to "Bear" (Bears win!!) with us on this one as I'm not sure what exactly the Reuters article is referring to. That being said, Reuters is reporting that Rene Obermann, CEO of T-Mobile USA parent company Deutsche Telekom, and Philip Humm, T-Mobile USA CEO "…are due on Thursday to present a strategy for the struggling US unit T-Mobile USA, which is the market's No. 4 operator but has seen profits fall."
I'm not sure what is being presented and where, but I can speculate perhaps a shareholder meeting overseas or some other form of meeting with Deutsche Telekom board members.
However, Obermann did present this statement as to what he believes is the larger picture for his US branch:
"In the US, we need an aggressive marketing policy and customer-friendly pricing," Obermann told Bild am Sonntag. "We have to improve our arguments as to why customers should come to us or stay with us."
So we'll keep a sharp eye out for any news dropping on Thursday that might give us a hint as to what kind of plan the Magenta parent company has for its second largest branch.
What do you want to see/hear be offered?