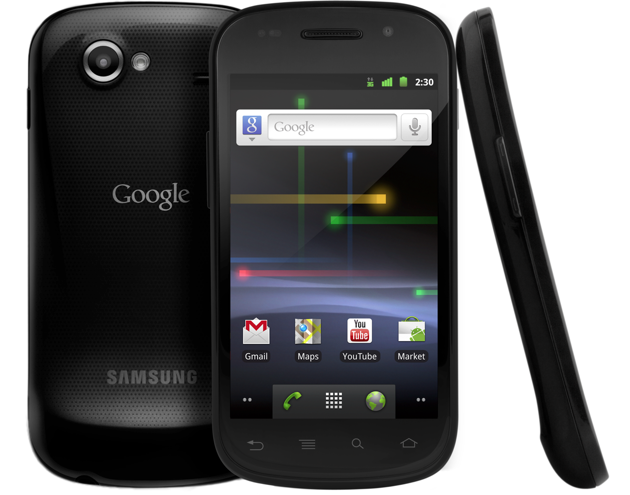 Updated: Customers can purchase Nexus S for $529 as an unlocked phone without a contract.  Nexus S optimized for T-Mobile's network is available for $199 with a two-year service agreement and qualifying voice and data plan.
It's finally final and official; the Nexus S lives on T-Mobile.  There were never any moments of doubt but seeing the words "Availability and T-Mobile" in the same line just makes us tingle a little.  The only real disappointment we can see thus far is no HSPA+ but we might be able to let that slide for a handset that's likely to not have to wait for months and months for updates as well as coming straight out of the box running Android 2.3 or Gingerbread.  The Nexus S will be available from Best Buy (both online and in store) for T-Mobile on December 16th in both unlocked and with contract offerings.
Official specs include 6 hour talk time, 512 RAM, 16Gb internal storage, a 1GHZ Cortex A8 Hummingbird processor and a 4.0 inch screen with 800 x 480 resolution and, last but certainly not least, running Android 2.3.
Of course, where our jealously kicks in is that Michael Arrington of TechCrunch has apparently been reviewing the device over the past few days.  You really need to read the whole review but we'll highlight some of the main points here:
"The phone does not fail to please. It is significantly faster than the Nexus One (and most current generation phones), has a high-end AMOLED 400 x 800 resolution screen that is second only to the iPhone 4, and is NFC-enabled."
"The Nexus S uses the 1 GHz Hummingbird processor, which absolutely zooms and also seems to handle running multiple apps and background processes well compared to previous Android devices I've used."
"Google's noise cancellation software is also present. When combined with the excellent audio hardware it results in very high quality calls. In test calls from my car the recipient said they heard very little background noise – the iPhone in particular performed terribly in a similar test.
So far, not one dropped call."
"Best of all, of course, is the fact that the Nexus S is a clean install of Android, and a pure Google experience. There is no messy third-party software to muck things up."
"The Nexus S will almost certainly be my go-to phone for the next few months. I'm leaving today for a week in Europe, and taking only this phone with me."
Full review over at TechCrunch