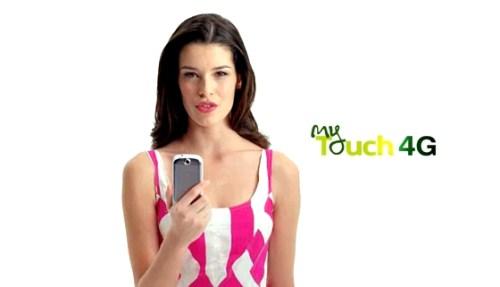 Update 2: The contest is officially over!!
Update 1: Anyone who wants an opportunity to win MUST head on over to the link at the end of the post to enter. Putting the name in the comment section here won't qualify you for a chance. We are not hosting, running or sponsoring this contest in anyway. This is through TechFlash.
The folks over at TechFlash are currently running one of their TechFlash Trivia contests, and this week's prize is the myTouch 4G. To enter the contest, simply answer the following question:
Q: Who was the original celebrity spokesperson for T-Mobile, back when the company was named VoiceStream?
Here is how it works: Here's how it works: Submit your answer to the question below between now and Wednesday, Nov. 10, at 5 p.m. Pacific time by clicking here to send us an email. From the pool of correct answers, TechFlash will randomly select one person to win the myTouch 4G. The winner will be notified on Thursday, and we'll give the answer (and name the winner) next weekend. Please include in the subject of your email TechFlash Trivia 009 to ensure your entry!
Just to recap, after you think you know the answer, submit the answer via email to: toddbishop@bizjournals.com with "TechFlash Trivia 009" in the subject line. From the pool of correct answers, one person will be randomly selected to win a new myTouch 4G. The contest runs from now until Wednesday, November 10, 5:00 PM PST. The winner will be notified on Thursday, November 11th, and the answer to the question, along with the name of the winner will be revealed the following weekend.
Good luck!