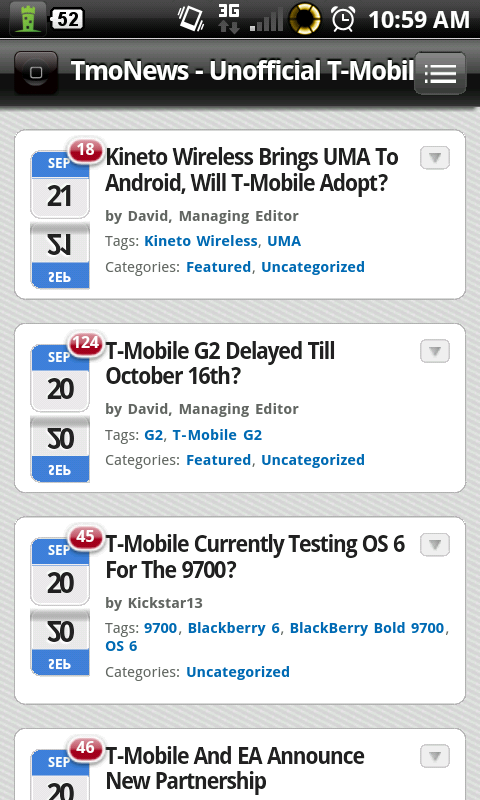 Well it's definitely been a long long time coming for this day as we haven't seen a TmoNews mobile edition since the sites inception. While all the kinks haven't been worked out as you can see by the double calendar above, the mobile edition is live and ready for action. I know a lot of Android users, especially those running flash have had a very hard time visiting the site recently so this should eliminate those troubles and allow you all the access you need to your favorite T-Mobile news site!
Do you want more ways to follow TmoNews? How about our Facebook page? Or maybe our Twitter page? Are you following us there and participating in discussions about your favorite carrier? No? Well why not?
If you are having any trouble viewing or find any other errors please report them in the comments below!
Enjoy!