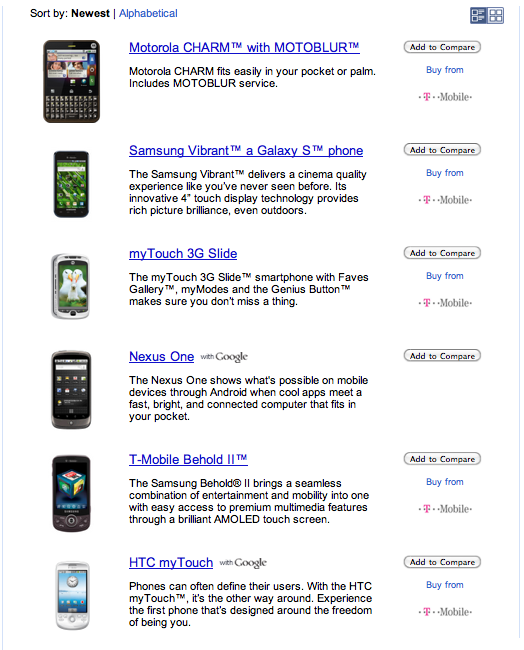 With the Google phone experiment over, the Google.com/phone domain needed something to grace its cover. Turns out, Google wants to make it a landing page for comparing all the Android phones available all over the world.
Listing some of the latest (the T-Mobile G2 being noticeably absent) and the not so recent models available in various countries and Google says that more countries and handsets are coming soon. One other noticeable absence is Sony Ericsson, as none of their phones have been added without any indication as to why.
If we could make one recommendation, we might like to see Google add a price comparison model so that you can shop around for Android in a basic and easy to use one-stop store to ensure the best deal on your next Android purchase.