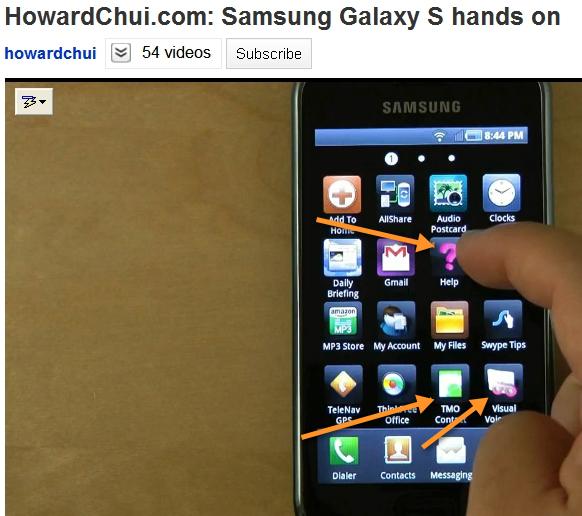 As many of you have already guessed, it is our belief that this mysterious T-Mobile Twitter game will ultimately reveal the Samsung Galaxy S. Are we 100% positive? No. Are we positive enough to write this story? I think that answers itself.
So why do we think it's the Galaxy S? Just like the HTC HD2 T-Mobile is using this device as a way to shore up content deals with partners in order to differentiate the device from other carriers. We believe the Galaxy S is slated for a July 21st launch, though of course that's subject to change. However, we know that the 21st is indeed slated for a two device launch. We believe the Galaxy S will come with the Sims 3 game pre-loaded as per one of the Twitter clues. We're also hearing that Avatar the movie will also come pre-loaded and the Galaxy S will go by the name Samsung "Vibrant." With an HD camcorder onboard, Amazon Kindle, GoGo in flight Internet, a 5 mp camera, 1 GHz processor and only 10mm thick this just might be the "power" phone T-Mobile users have been longing for. Who knows, we could be wrong and maybe its totally another phone, but either way the Galaxy S is coming and it can't get hear soon enough.
We've also gotten word for one of our super-ninjas that Wednesday will bring about yet another clue, however this clue is actually geared toward figuring out the name of the device.