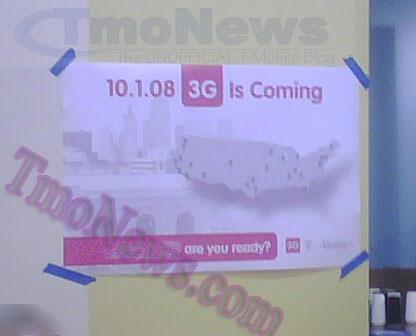 If the above picture isn't a throwback to the origins of TmoNews than I don't know what is. Thanks to you, our readers we have grown from a small fan site to the premiere T-Mobile online news source. Its been a fantastic journey and one we hope to experience for a long long time but in the meantime, if you aren't getting enough of TmoNews from the blog homepage we've got some other ways for you to find out more. Who knows, maybe I'll drop some hints over on Twitter or Facebook on upcoming news stories, maybe a handset release or two.
Want to follow up on Twitter? Find us @TmoNews
Want to find out what Alex and Andrew are working on, they've got their own twitter pages going on as well!
@TmoNews_Kick13 for Alex (Kickstar13)
@TmoNews_Andrew for ummm, Andrew
And I've got a brand new page I'm working with, you can follow me, little ole me @davidtmonewsthough it's a work in progress, as in I haven't done anything with it yet, but I will!
What about our forums? Seriously, why haven't you checked them out yet? Connect with the most knowledgeable and friendly T-Mobile users around the web on the TmoNews forums! Talk about new phones, old phones and your dream phone.
I'm working on the Facebook page as I type this and you can become our friend:
http://www.facebook.com/tmonews
I hope to see you all around and stay tuned, we just might have some giveaways coming up shortly!!!