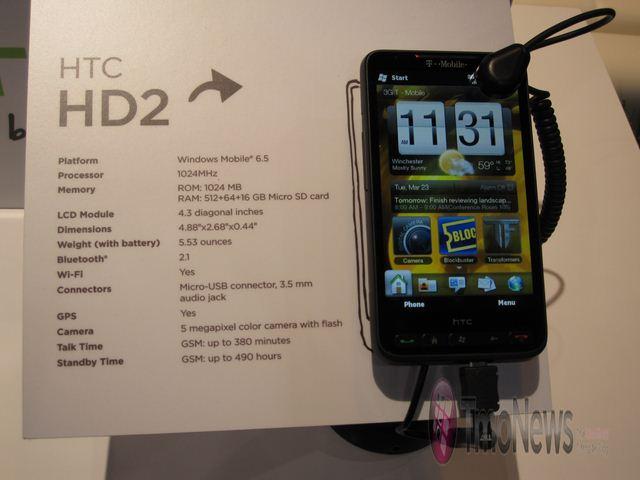 I think it will not be a surprise for most of you to learn that the HTC HD2 sold quite a bit during its first day.  Current rumors, and we emphasize the rumor portion here, peg first day sales at 21,700 units between retail and employee sales only.  Our tipster says these numbers do not include phone sales and we are not sure if that includes online orders as well. If those are missing, we are sure to see this number spike north.  I have gone hands on with this device quite a bit in the past few days at CTIA (again, since we have already reviewed it) and I just love this device. (Moreover, please, quit your complaints about it not having Android on it.  It does not have it and it might never, so give up.  This isn't the Windows Phone of old; this thing is a beast.  So, if you have even a remote interest, go try one out at a local T-Mobile store and you'll get convinced pretty quickly it's that awesome!)  This is a Windows Phone powerhouse, easily the strongest multimedia phone and arguably the strongest phone currently in the T-Mobile lineup.
We cannot confirm these numbers, yet we are posting them because, well, it is what we do.  When we get further confirmation or an update, you will know where to find the information!
For the record, my friends at Wirefly shot me over this quote:
"Wirefly blew through its initial inventory (that they'd planned to last one week) before 3 PM and had to make an emergency order to keep up with the demand."
Guess Windows 6.5 isn't dead yet!