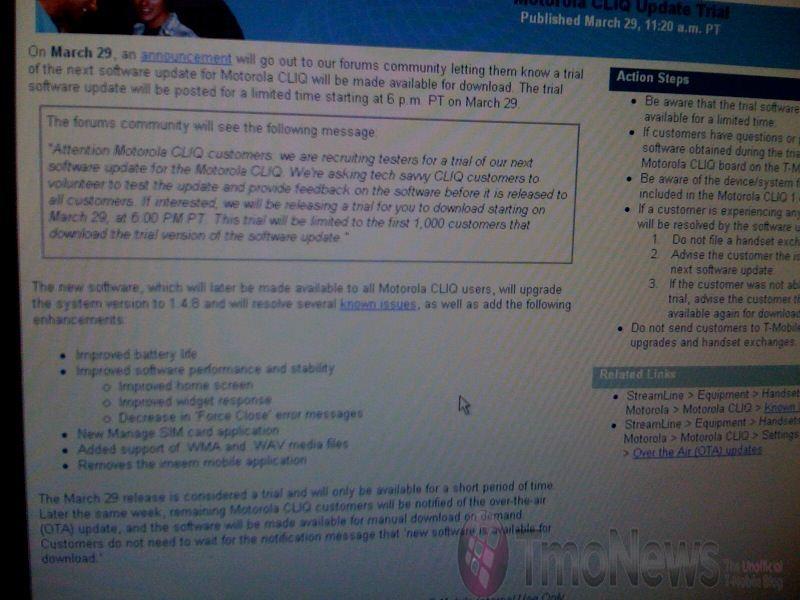 If you are a tech-savvy Cliq user and want to try out a new software update, then T-Mobile is looking for you.  Beginning at 6PM PT (so 9 EST) today, T-Mobile will be announcing to their forum community that the latest trial software for the Cliq will be available for a short time.  Be quick though, because they are limiting the test field to 1,000 participants who will be asked to provide feedback.  The update will update the system to 1.4.8 and fix a variety of issues, including:
Improved battery life
Improved software performance and stability (homescreens, widgets, less "force close" error messages)
New manage SIM card application
Added support of WMA and WAV media files
Removal of  imeem mobile application
Remember, this is just a trial, but an official OTA update for remaining Cliq owners is supposed to roll out later this week.  Look out for that trial update and be quick.
Update – To participate, check out the T-Mobile forums and manually check for an update