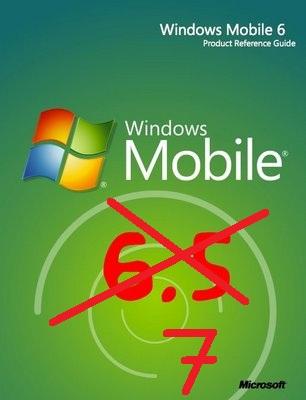 While we await the arrival of Windows Mobile 6.5 one week from today, those looking to score the HTC HD2 can expect to enjoy whatever goodness Windows Mobile 7 brings. Windows Mobile 7 isn't expected to drop until November but after a false Twitter alarm, HTC has confirmed the HTC HD2 will receive the free update. Little is known about Windows Mobile 7 at this point, but Microsoft hopefully has put some serious muscle behind it as the competition has all but stolen the media attention. We'll know more next month when WM7 is introduced at Mobile World Congress.
Those TouchPro2 and Dash3G customers eagerly awaiting the release of 6.5 next Wednesday can take a look at this list sent over to me last night highlighting some of the expected upgrades:
On January 20, the Windows Mobile 6.5 software upgrade will be available for customers with the T-Mobile Touch Pro2 and Dash 3G. Customers can obtain the update on T-Mobile.com at www.t-mobile.com/wmupgrade/.
Windows Mobile 6.5 includes some exciting enhancements, such as:
Windows Marketplace for Mobile
With Windows Marketplace for Mobile, customers can choose from a large library of mobile applications to purchase and download either through their phones or from their PCs.
Applications include games, business tools, and social networking.
Customers can check ratings and read reviews before they download an application.
Microsoft My Phone
Microsoft My Phone allows customers to easily store their phone's data to a password protected Microsoft Web site for free.
Customers can back up their phone automatically, including SMS, MMS, and memory card files, to a secure Microsoft server.
Customers can share photos on their favorite social networking sites, access their contacts, text messages, and more online.
Customers can recover data from a lost phone and remotely wipe their phone if needed.
An active Windows Live account is required for this feature.
Visual Voicemail
Mobile Backup
The Windows Mobile 6.5 software update will not be sent to existing customers over-the-air. All customers must download the update at www.t-mobile.com/wmupgrade/. Existing customers will be notified of the update via a free T-Mobile SMS beginning January 20.