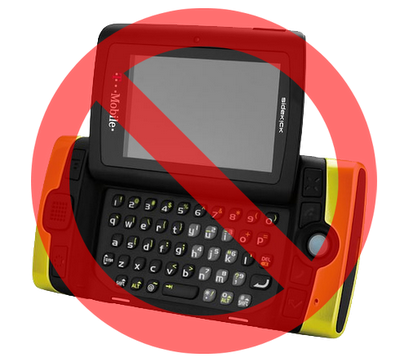 Warning: This article may cause Sidekick fans to cry, beg, kick and show other signs of emotional distress.
According to BoyGenius, the myTouch Slide will end all Sidekick sales. The new tipster informed BGR that the upcoming T-Mobile myTouch Slide, will cause Magenta to slowly phase out all Sidekick sales. It is still unclear what this means. Is T-Mobile getting rid of the Sidekick line permanently? As you probably already know, the Sidekick device has become very popular with the deaf community, and by discontinuing the Sidekick device T-Mobile could lose a good amount of loyal subscribers. Of course keeping in mind that we don't experience another one of those massive Sidekick Outages. Until we have further confirmation, please take this as a grain of salt.
What do you guys think, should T-Mobile get rid of the Sidekick line? Would anyone actually miss it?