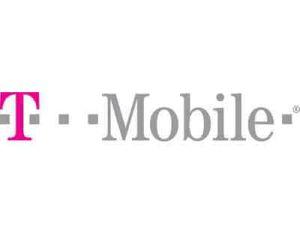 Once again our old friend, SVP of Engineering Neville Ray spoke to Moconews regarding T-Mobile's commitment to serving 200 million users with 3G by the end of 2009. Once again, Ray reiterated the promise of HSPA 7.2 and HSPA+ 3G services, both of which will start widespread rollouts next year.
There to defend the carrier's role was T-Mobile's SVP of Engineering Neville Ray, who also spoke to Moconews after the event. He said they'll be serving 200 million users with 3G by the end of the year (which is a smaller footprint than both Verizon and AT&T). But that they'll leap-frog ahead, by upgrading those markets to HSPA 7.2, which is already supported in most of the handsets being sold today. Then, the carrier will quickly upgrade to HSPA 21, which he said can offer 3-5 mbps with bursts up to 10-12 mbps.
One of the more interesting mentions here is the small jab at AT&T and their overloaded networks performance, courtesy of the iPhone. When asked if he thought T-Mobile could handle the iPhone users "thirst for broadband?" Neville responded with a resounding yes: "Absolutely. We could do it, for sure. We like to think that we would not have the same level of problems."
I have to say we love that level of confidence from T-Mobile, who while committed to the Android platform has yet to speak out or publicly express an interest in placing the iPhone in their lineup. While rumors continue to swirl and analysts continue to predict, T-Mobile is staying tightlipped on whether or not they would even make a play for the idevice if/when the AT&T exclusivity deal runs out. Regardless, we're glad to know that they are confident enough to handle the bandwidth users would gobble up and create a user experience that has plunged AT&T into such negative light.