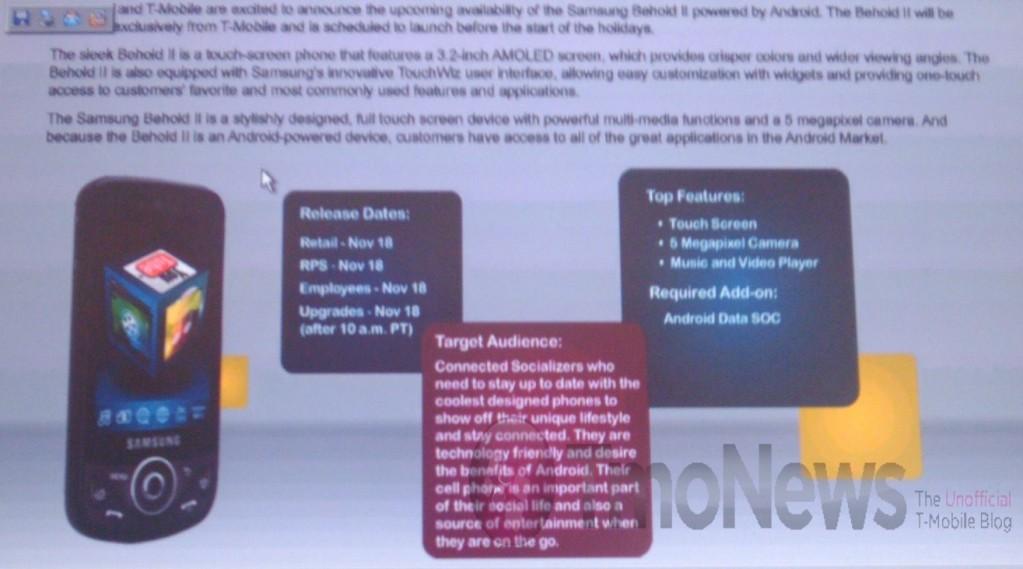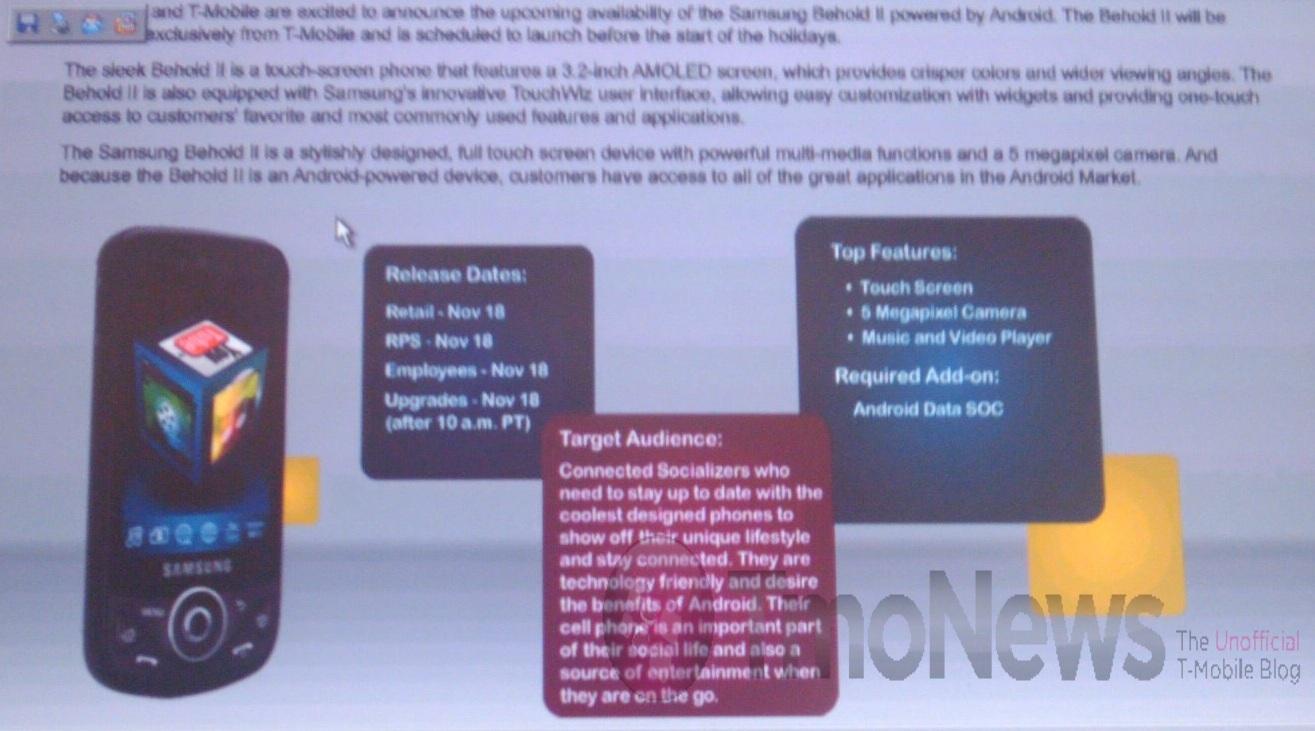 Well with all the Project Dark news going on,  questions have surrounded what handsets we might be seeing? One of the more anticipated devices is the Samsung Behold II, the very first Android powered phone from Samsung and T-Mobile USA. Dropping in that AMOLED touch-screen for better viewing angles, along with Samsung's "exclusive cube menu" system giving you quick access to all the features you care about most. Combined with user customizable home screens, support for both WiFi and 3G networks, the Behold II is certainly an Android offering worth considering this holiday season. Expected to hit the street November 18th, we hope T-Mobile, combined with its rumored Project Dark offerings will be making a serious marketing push showing off the nation's largest Android selection. Combine this launch, Project Dark, Black Friday and the rest of the Holiday season and we know that T-Mobile has a winning combination shaping up here.
Want to see more of the Behold II? Hit the link.
Take the jump for T-Mobile Tap launch info!
The T-Mobile Tap on the other hand comes in with the same touch screen goodness but with a little less "oomph" behind it. Looking to combine a "full feature set" with low price, the T-Mobile Tap is expected to drop November 11th. We know it includes GPS, real web browsing with web2go over T-Mobile's 3G network and a 2-megapixel camera. Drop in stereo Bluetooth and a hope for a sub 100 dollar price tag and this little bad thing is sure to move this holiday season.