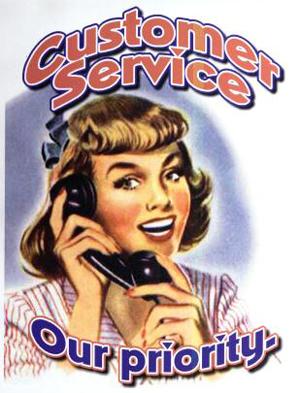 While T-mobile may be fluttering in fourth place in the wireless market, they aren't sitting on their laurels when it comes to customer service. Winning yet another JD power award T-mobile is again applauded for ranking high in customer satisfaction.
"T-Mobile ranks highest in customer satisfaction among major wireless carrier-owned retail stores with a score of 729, performing well in all four factors that drive satisfaction. Alltel (721) and Verizon Wireless (714) follow T-Mobile in the rankings."
For those who might be wondering, in order of importance, those four factors are:  sales staff (49%); price and promotion (27%); store facility (14%); and display (10%).
T-mobile continues to score in the customer service department year after year and continues to be a model of excellence in the wireless industry. With the competitive landscape increasing and pressure rising to add customers in a time of market saturation, customer service will continue to be a major factor in driving customer growth. Now if T-mobile could leverage this fact via marketing, they just might be able to pick up some of the made as hell at AT&T iPhone users who are fed up with the inability to even properly disclose network problems. Sprint, while you're still bleeding customers suffering from the stigma of poor customer service, T-mobile can appeal to you with similar savings over Verizon and AT&T and customer service that sets the bar.