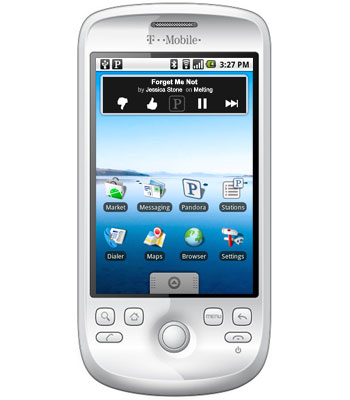 While some of you are excited about the social aspect of the new Facebook app, what I have here makes me even more excited.  I am very proud to announce that there is officially a Pandora app for Android.  Now, being a loyal listener of Pandora for the better part of its existence this is huge for me.  From what it looks like, they have even made a widget so you can play your favorite station in the background.  Not sure what Pandora is, well here you go:
"Pandora Radio is your own FREE personalized radio now available to stream music on your Android phone. Just start with the name of one of your favorite artists, songs or classical composers and Pandora will create a "station" that plays their music and more music like it."
I would say go and give it a try (it is free), it is highly recommended by me.  There are a couple more pictures after the break and as always, leave your thoughts in the comments!